Use of fluorides
lavera offers different types of toothpaste: those with fluoride and others where we have consciously chosen not to add fluoride. We'd like to explain why.
Many years of experience in the natural cosmetics market have taught us that there are numerous customers who want products containing fluoride, and just as many who consciously choose to avoid fluoride. Parents, for example, consciously look for alternatives to fluoride toothpastes, especially when they have children with allergies or who are particularly sensitive. lavera also has a range of dental products designed to meet the hygiene requirements of as many different dental needs as possible. This is why lavera offers dental care products with and without fluorides.
Which fluoride does lavera use?
lavera uses sodium fluoride. Numerous tests have shown that sodium fluoride makes the tooth more resistant to acids and therefore less susceptible to caries. The maximum permitted concentration of sodium fluoride in oral hygiene products is 0.15% (1500 ppm).
What is the fluoride recommendation for children?
According to the current recommendation of the European professional associations, children between the ages of two and six should brush their teeth twice a day with a pea-sized amount of toothpaste containing 1,000 ppm fluoride.
Are fluorides toxic?
There is no doubt that an extreme overdose of fluoride is harmful to the human body – just like other chemical substances! Many consumers are concerned that the additional use of a fluoride toothpaste could lead to an 'overdose', precisely because fluoride is contained in many substances that enter our bodies every day – both intentionally and unintentionally – such as water, drinks, food, etc.
Being poisoned by toothpaste with fluoride is extremely unlikely. However, the German Federal Institute for Risk Assessment advises that only one form of fluoride prophylaxis should be used for children and that other forms of fluoride prophylaxis, such as tablets, should be avoided when starting to use a fluoride-containing toothpaste, as fluoride can also be absorbed through food such as fluoridated table salt.

An adult weighing 70 kg would need to ingest at least 350 milligrams (mg) of the fluoride contained in toothpaste before showing mild signs of poisoning. This is equivalent to the fluoride content of about two to three tubes of toothpaste for adults.
Where does fluoride come from?
The sodium fluoride used in lavera Naturkosmetik is a fine, odourless, white powder with good mucous membrane compatibility.
In nature, fluoride only occurs in combination with other substances.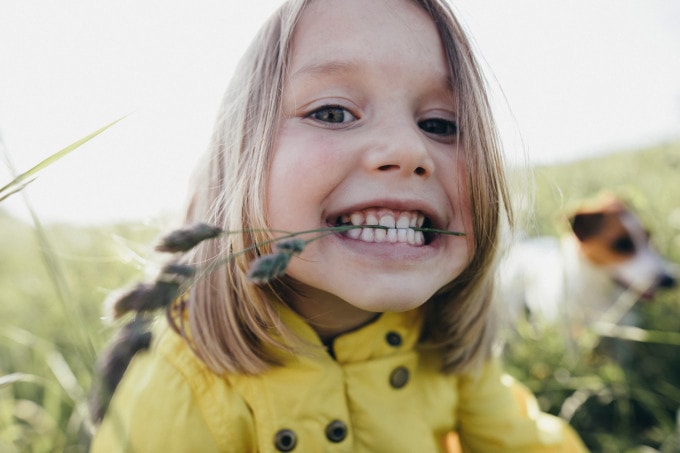 Why does lavera not use fluoride in the KIDS toothpaste?
Many parents worry that small children may absorb too much fluoride by swallowing toothpaste. Infants and toddlers do not yet have strong mouth muscles, so they are more likely to swallow toothpaste than older children or adults.
This is why lavera offers lavera KIDS toothpaste for milk teeth. Complete Care Fluoride-Free toothpaste is a very good alternative for slightly older children.
Proper care for dry skin: What you need to know
Is your skin a "sensitive soul"? Especially when temperatures are at their most extreme, i.e. in winter and summer, daily care for dry and sensitive skin can be a real challenge.