Tips for cleaning children's teeth
As soon as the first teeth appear, start brushing carefully so that oral hygiene quickly becomes part of the normal daily routine. Because proper dental care for children is the basis for maintaining healthy teeth into old age.
The easiest way for children to learn how to brush their teeth properly is to use the step-by-step "COI method": First the chewing surfaces, then the outer surfaces and then the inner surfaces.
Step 1: Chewing surfaces
First, brush backwards and forwards to clean the chewing surfaces. Start on the right-hand side, then the bottom, then the top. Do the same on the left - first the bottom, then the top.
Step 2: Outer surfaces.
Get your child to make small circular movements on the outer surfaces with a toothbrush. Start on the right-hand side, from the back to the front - do the same on the left-hand side. Then bite the teeth together and smile. This way, the front teeth can also be brushed using small circular movements.
Step 3: Inner surfaces.
For the inner surfaces, start with the back teeth. The rule here is from red to white, i.e. from the gums to the teeth. Only when children are able to spit out the toothpaste completely is it safe to use adult toothpaste.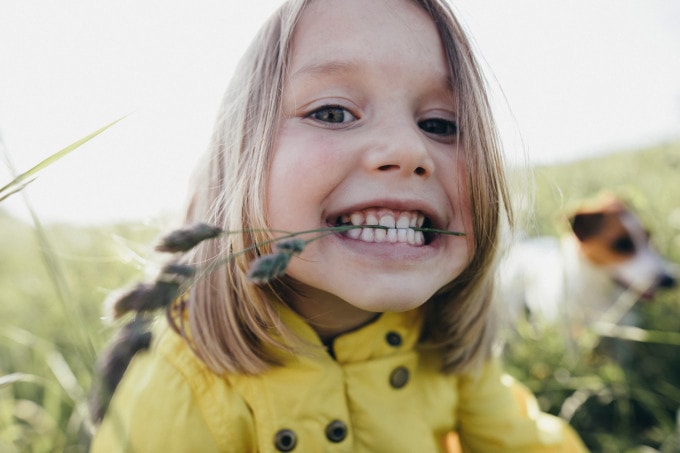 Extra tip
Caries bacteria can be passed on to others. If you have caries bacteria in your mouth, they can be passed on to your child through saliva. So you shouldn't lick your child's spoon and then continue feeding them.
Mineral sun protection filter
Minerals such as titanium dioxide and zinc oxide sit on top of the skin and reflect the UV rays like a mirror reflecting the light. These natural sun protection filters work immediately after application and are hormonally inactive.