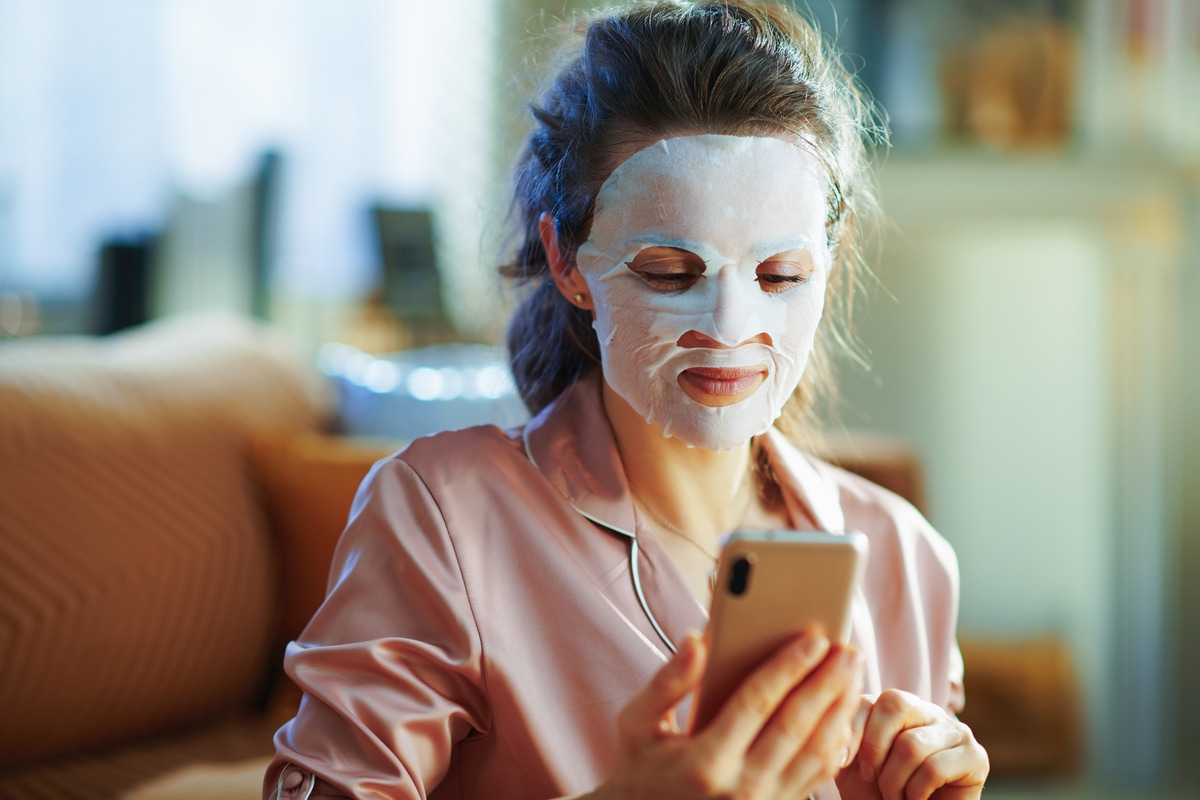 Facial Care– FAQ
---
Do you have any questions about our facial care? Your question may already have been answered. Here you will find the answers to frequently asked questions on this topic.
Are lavera products for blemish-prone skin only suitable for young people?
No, the Pure Beauty facial care range is also suitable for blemish-prone adult skin. Those with combination skin and blemishes are advised to use clarifying and moisturising products in their skincare routine. The Pure Beauty range from lavera can help you achieve a clear and even complexion.
Did you know? Possible reasons for blemished or combination skin between the ages of around 20 and 40 include hormonal fluctuations, environmental aggressors (such as UV radiation, particulate pollution, etc.), stress or genetic predisposition.
Our special tip: We recommend always using the same well-tolerated products for your skincare routine. Constantly switching between different skin care products can stress blemish-prone skin even more.
Discover our Pure Beauty range

Is it possible to mix and match lavera facial care products?
Yes, definitely, lavera facial care products can be easily mixed and matched with each other. We often provide day and night care with our facial skincare series. Of course, you can also switch between the different series, depending on the needs of your skin.
Do lavera face creams provide UV protection?
Some of our face creams have a sun protection factor (SPF) of 10 due to the addition of mineral UV filters such as titanium dioxide and zinc oxide. They provide basic protection for the skin. You can find them in our product recommendations at the end of this page. Got your next outdoor adventure planned and the sun is bright? If you intend to spend a long time in the sun, you should definitely use a suitable lavera sunscreen to ensure reliable instant protection and prevent UV-induced skin ageing.
Want to find out more about mineral sunscreens? We have compiled the key facts for you in our Advice section. Instructions on how to easily estimate your personal sun protection time are also included.
Why should you use a tapping motion to apply eye cream?
Tapping eye cream into the skin is a beauty trick which must be familiar to you. In our user tips, too, we repeatedly point out that lavera's refreshing and nourishing eye creams should ideally be gently tapped into the skin. The formulas of our eye creams, which are of certified natural personal care quality, are tailored to the fine and delicate skin of the eye contour. Some of them are specially formulated to stimulate the microcirculation for a decongestant effect. For optimal effects, gently tap lavera eye cream into the skin (preferably working inwards from the outer corner of the eye).
How do you use serum?
Ideally, you should use your lavera serum AFTER cleansing your face and BEFORE applying your favourite day or night cream. Why? Because fresh, clean skin is better able to absorb the highly concentrated molecules of active ingredients in the serum. Depending on the needs of your skin, you can apply our serums either daily or several times a week.
In addition: With their light, non-greasy texture, lavera's fast-absorbing and moisturising serums also make for an ideal make-up base.
Our tips:
To leave the skin feeling refreshed, gently tap the lavera serum into the eye contour
Ever heard about Face Mapping? This beauty method relies on a combination of several serums to achieve different effects. Dot the serum onto areas of problem skin for targeted treatment of pigmentation spots or crow's feet.
If desired, you can also apply lavera serum to the neck and décolleté: it's not just the skin on the face that enjoys a bit of pampering! Tips for using serum as part of your facial care routine
Thoroughly clean your face with a refreshing cleansing gel, followed by a mild cleansing lotion and a toner suitable for your skin type
Apply your lavera serum to the entire face or to specific areas with a gentle circular massage
Wait a short while until the serum is completely absorbed
Then apply your usual day or night cream
Discover your lavera serum
Why should I use a facial toner?
Regardless of whether you have sensitive or oily skin, facial toner should be an integral part of your daily facial care routine! lavera toners are part of the second step ('clarify and prepare') of the daily facial cleansing routine and should be used after an invigorating cleansing gel or a gentle cleansing milk.
In step 1, it ensures particularly thorough cleansing by ridding the skin of any residual cleanser and impurities. In step 2, toner leaves the skin feeling soft, fresh and optimally prepared to receive the next product in your skincare routine, thus ensuring that its high-quality ingredients are optimally absorbed. Did you know? Applying facial toner leaves a refreshing residual moisture on the skin which improves the spreadability of the next skin care product.
Our special tip: Everyone's skin is different. Your daily facial cleansing routine too should be adapted to your skin type. Our skin type Advice section provides helpful beauty tips to help you customise your facial cleansing routine.
Discover our entire range of facial toners

Can I also remove waterproof make-up with the Naturkosmetik cleansing products?
Selected mild cleansing products from the lavera range contain oily ingredients which can be used to gently remove waterproof make-up.
What are micelles and what exactly do they do?
Over the past few years, micelles have revolutionised the world of facial cleansing. This ingenious technology allows gentle and effective cleansing of the face, with the perfect finish. Want to see what these tiny miracle molecules can do for yourself? We too use them in our facial toners of certified natural personal care quality.
What are micelles?
Micelles are tiny cleansing molecules with a hydrophilic end and a lipophilic end. They arrange themselves in a spherical form in aqueous solutions and work like magnets to attract make-up and dirt particles, trapping or enfolding them and thus lifting them off your skin. The best thing about them? They are exceptionally well-tolerated. Unlike water and soap, which only superficially remove dirt from the skin and can also attack its delicate protective acid mantle, micellar water gently removes external impurities.
What type of skin do you have?
Natural, beautiful skin is not just a miracle, it's the result of the right kind of care. Learn more about individual skin types, the appropriate products and care routines.
Make-up Tips
Experience the latest trends with lavera Naturkosmetik and fall in love with our colour cosmetics. Get the hottest make-up tips and inspiration here all year round. We will show you step by step how to highlight your natural beauty.