Organic açaí berries - the miniature super fruit
---
These small power packs have what it takes! The small açaí berries, that are in fact palm fruits, belong to the so-called super fruits thanks to their high concentration of nutrients. In lavera Naturkosmetik, they are also one of the most popular sources of fruity-fresh natural aromas.
Small berries, big effect
Açaí berries are the blackish-purple fruits of the cabbage palm Euterpe oleracea, which is native to the warm, humid Amazon region of South America, where they have been used by the native inhabitants as a foodstuff, but also for remedies, since time immemorial. In Europe, this wonderful palm fruit has only become recently known – in just a few years, however, this exotic power fruit has proved itself a true super fruit with a particularly high content of nutrients. It is high time for a closer look at the açaí berry!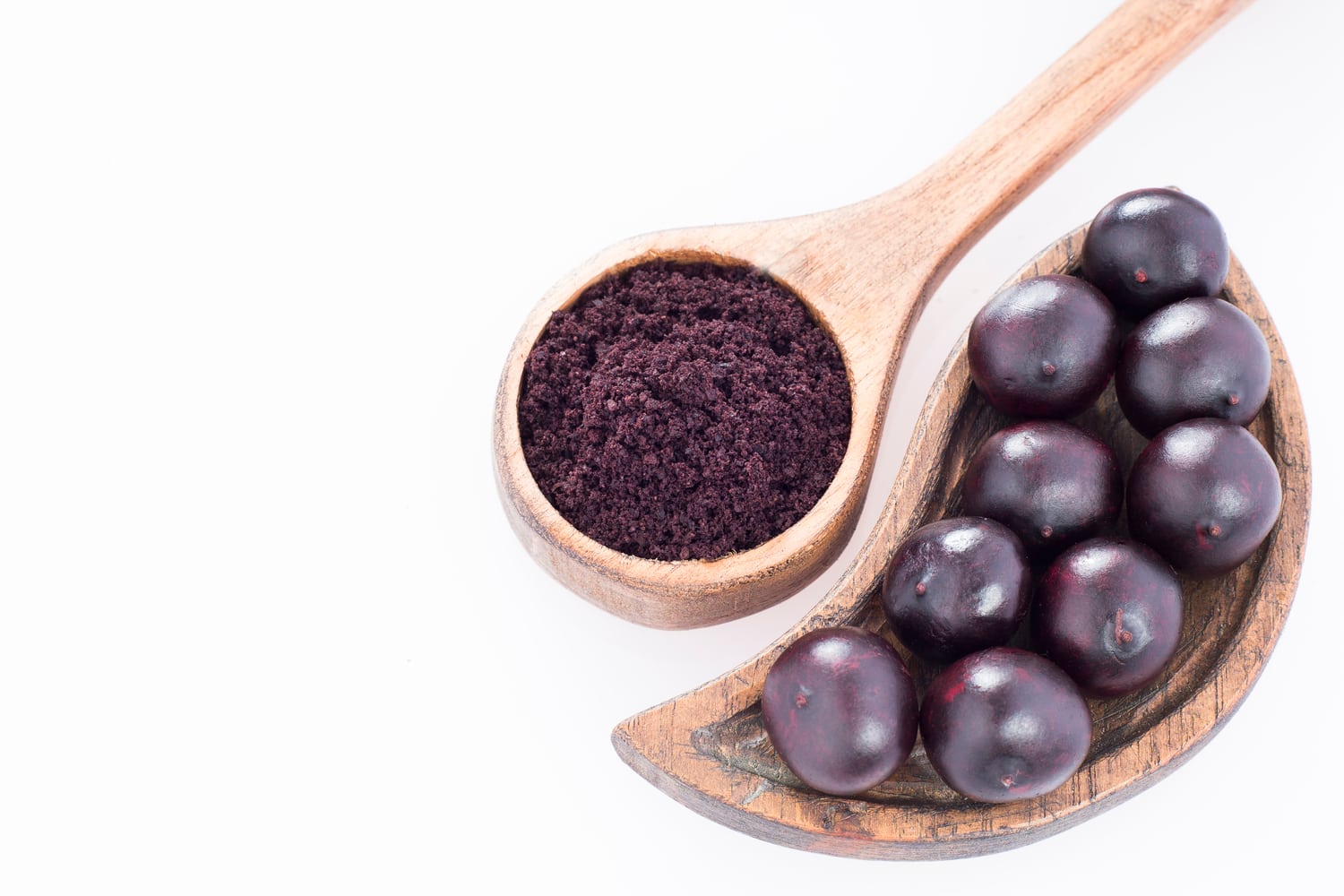 Beneath their secretive, dark shiny skin, these small inconspicuous fruits contain a real cocktail of ingredients: Their most important ingredients include proteins, amino acids, lipids, unsaturated fatty acids, vitamins, minerals, polysaccharides, flavonoids and anthocyanins – the latter are anti-oxidants that give the berries their deep purple colour. Anti-oxidants strengthen your skin's defences and also protect it from harmful free radicals.

Its numerous vitamins and minerals complete this important protection squad for naturally beautiful skin. This makes the organic açaí berry a special gift from nature that we are pleased to use in selected certified lavera Naturkosmetik products.
Organic açaí berries in our products
Organic açaí berry extract is a component of the unique lavera natural compositions in selected lavera body cleansing products. The delicious fragrance of crisp, ripe berries provides fruity refreshment and positive energy.