Organic Echinacea – flower power with beauty benefits
---
In North America, the Echinacea adorns vast meadowland and prairie regions, creating a magical natural carpet of flowers in luminous red. The healing plant is nature's pro when it comes to naturally beautiful skin and an effective first aid treatment for cracked lips. Thanks to its anti-bacterial action, it can have a positive effect on the oral flora.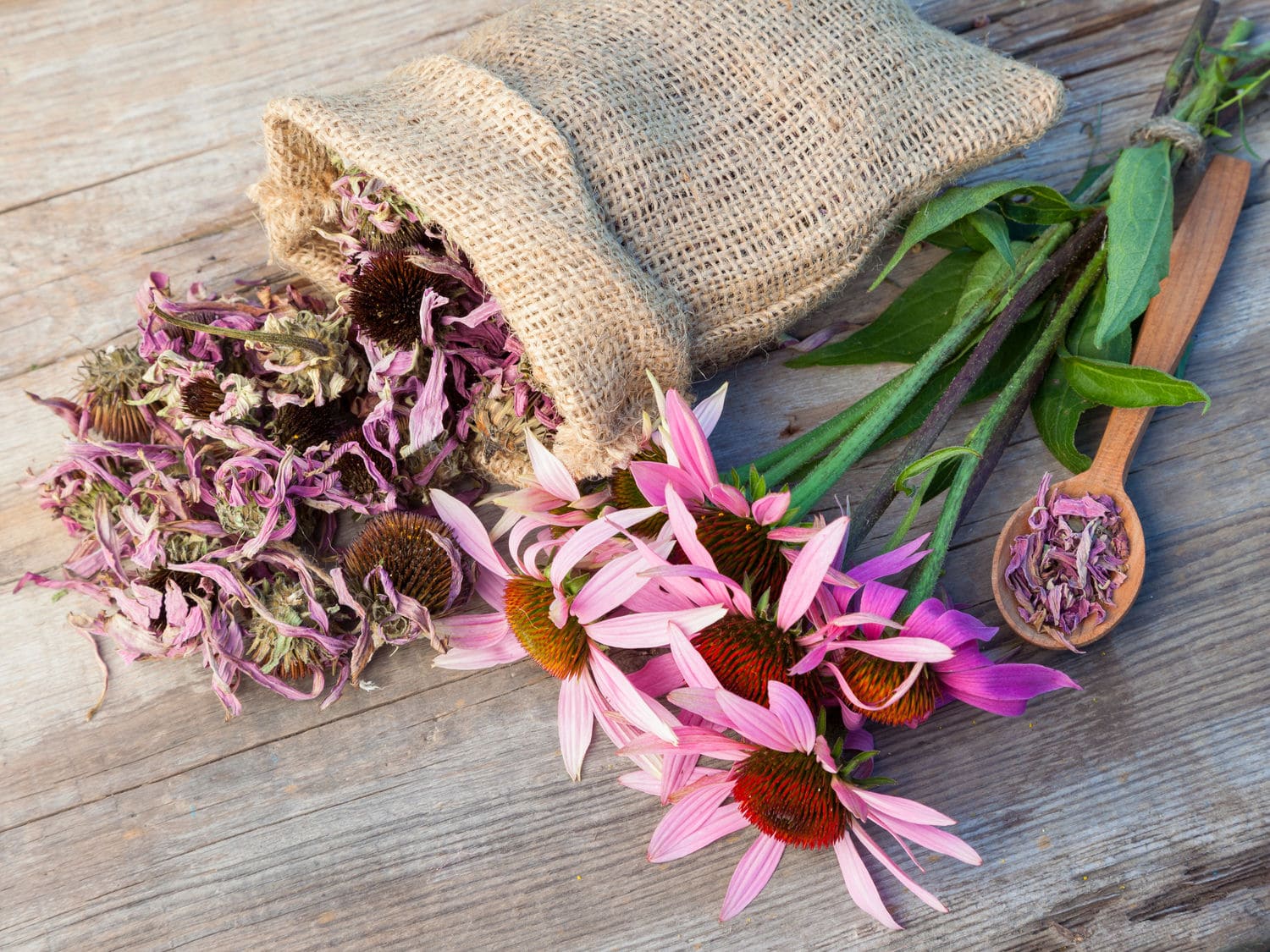 Sun hat, hedgehog's head or coneflower
The Echinacea plant is also known as "Red Sun Hat". Its name serves as an indication as to where this flower likes to grow: in sunny to semi-shaded spots. It belongs to the Composite flower family and blooms from July until September. During this time, the red sun hat has a red flower head, which has spikes that are reminiscent of tiny hedgehog spines. This is the origin of the name Echinacea, which is derived from the Greek word "echinos" (hedgehog).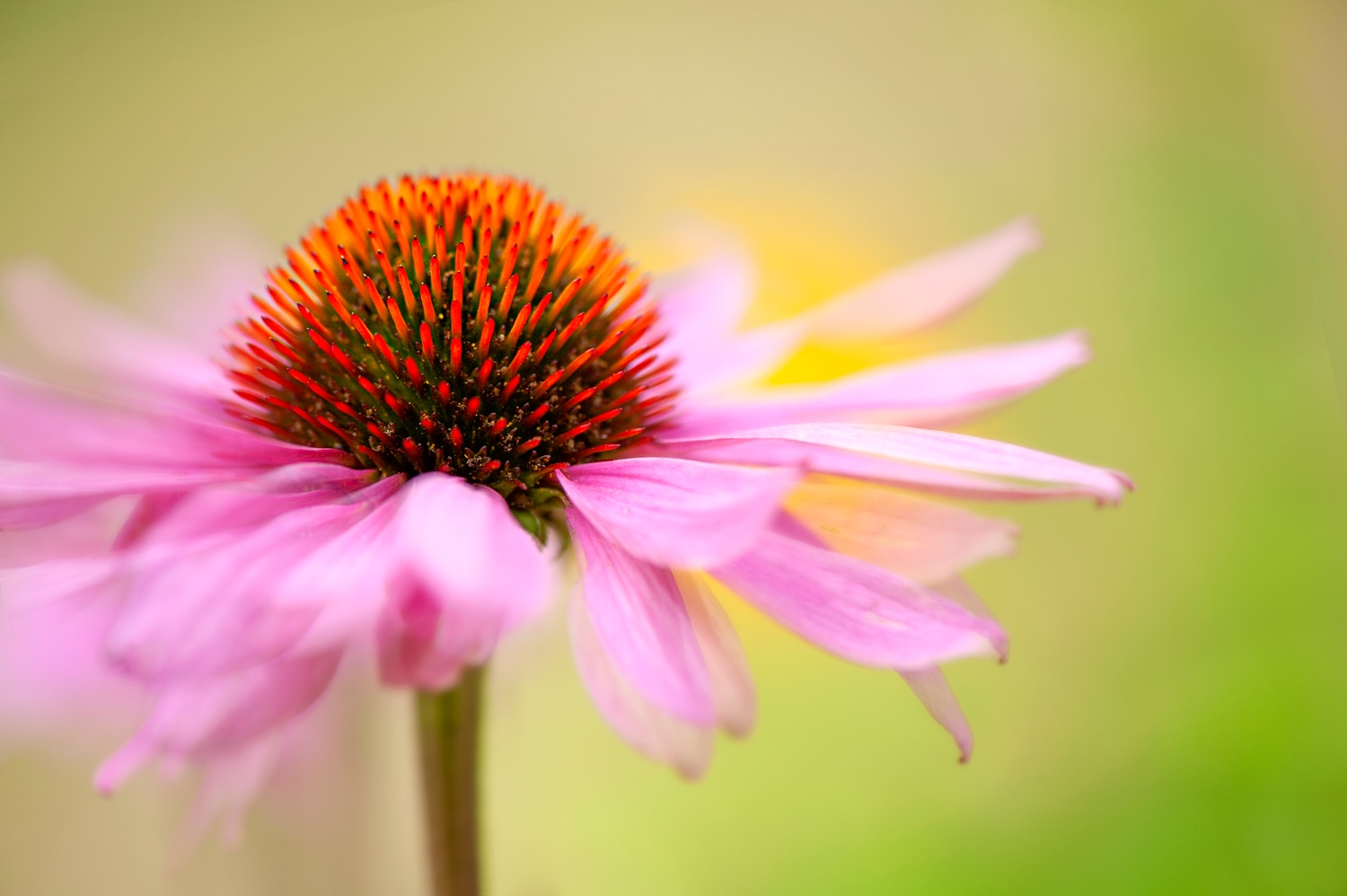 First aid for stressed skin: organic Echinacea extract can have a curative and anti-inflammatory effect.

Organic Echinacea extracts can also have an antibacterial and wound-healing effect – they are therefore particularly well suited for dental and oral care products.
Organic Echinacea in our products
SOS treatment for dry lips: organic Echinacea extracts can protect your natural skin barrier and thus help to prevent the skin from drying out. Organic Echinacea is also used as a key ingredient in lavera toothpastes.