Organic lime – citrus power for pure refreshment
---
Small but super zingy: these dark green citrus fruits are an exotic and vitamin-packed feature of our supermarkets and kitchens in Germany. Thanks to their aromatic fragrances, their natural oils serve as a natural mood enhancer, and will perk you up in no time at all. Here at lavera Naturkosmetik, we are also fans of these little power fruits, and love to use their precious extracts in our revitalising cleansing and skin care products.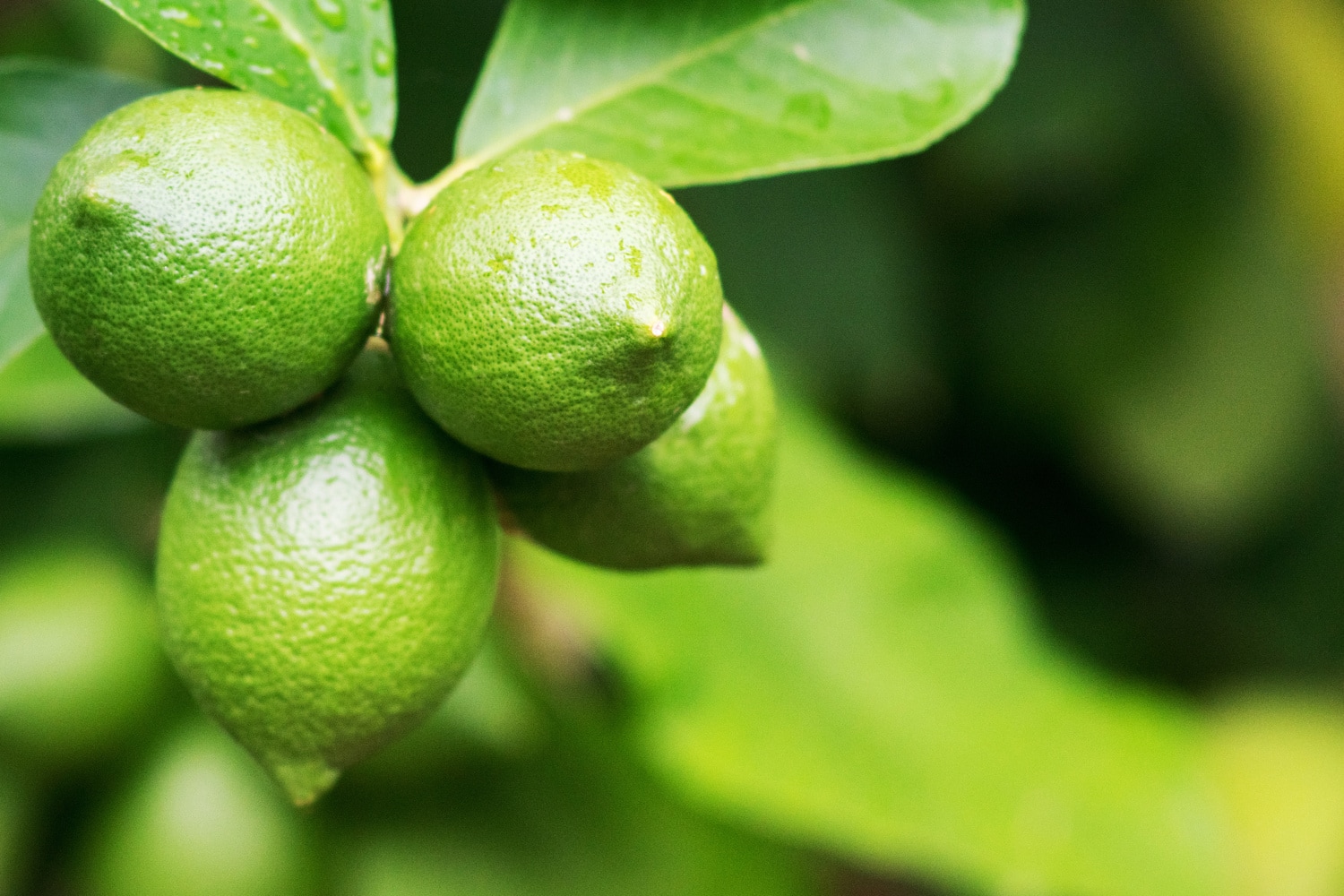 A "refreshing drink" for your skin
The organic lime extracts used in selected lavera body care products are obtained by extracting the peel or fruit. These fine extracts offer your skin pure refreshment. Enjoy a wake-up call for the senses: organic lime extracts have a refreshing, activating, and invigorating effect. But these tangy citrus fruits can do even more: their natural extracts contain flavonoids that can have an antioxidant effect. This makes these fruity extracts an important ingredient for healthy, youthful skin.
Organic lime in our products
In selected lavera body care products, organic lime extracts provide fruity refreshment. The lime-based active ingredient developed by lavera Naturkosmetik can give your skin a fruity and refreshed feel. In lavera deodorants, these fresh, citrussy extracts are combined with other ingredients to make your skin feel reinvigorated.