Organic moringa – The 'miracle tree' for sensitive skin
---
Moringa has been an integral part of traditional Ayurvedic medicine for thousands of years. Its leaves are packed full of a myriad of essential compounds which exert beneficial effects on the human body. This precious natural all-rounder holds a place of honour in our body care range, in particular some of our natural deodorants, where high-quality moringa extract provides gentle soothing care to the skin.
A miracle tree with an unremarkable appearance
The Moringa tree (also known as horseradish or miracle tree) belongs to the family Moringaceae. At first glance, the moringa tree is rather unimposing, its small, oval-shaped leaves providing no indication that this is one of the most nutrient-packed plants in the world. Moringa is originally native to the Northwest Indian Himalayas; but due to global demand, it is now grown in a great many countries with tropical or subtropical climates.
It is no wonder that the moringa tree is also called the 'horseradish tree'. The sharp taste of its leaves and roots is reminiscent of that our home-grown radish. Its equally peppery fruits grow up to 50 cm in length and look like drum sticks, which is why the moringa tree is also internationally known as 'drum stick tree'. The roots and leaves lend a sharp flavour to Asian dishes, but the fruits are considered a healthy snack far beyond their Indian homeland.
The bright green powder obtained from dried moringa leaves is particularly handy. Simply add it to your smoothies, sprinkle it over breakfast cereal or stir it into a hearty soup. You can also use dried moringa leaves to make a quick cup of tea.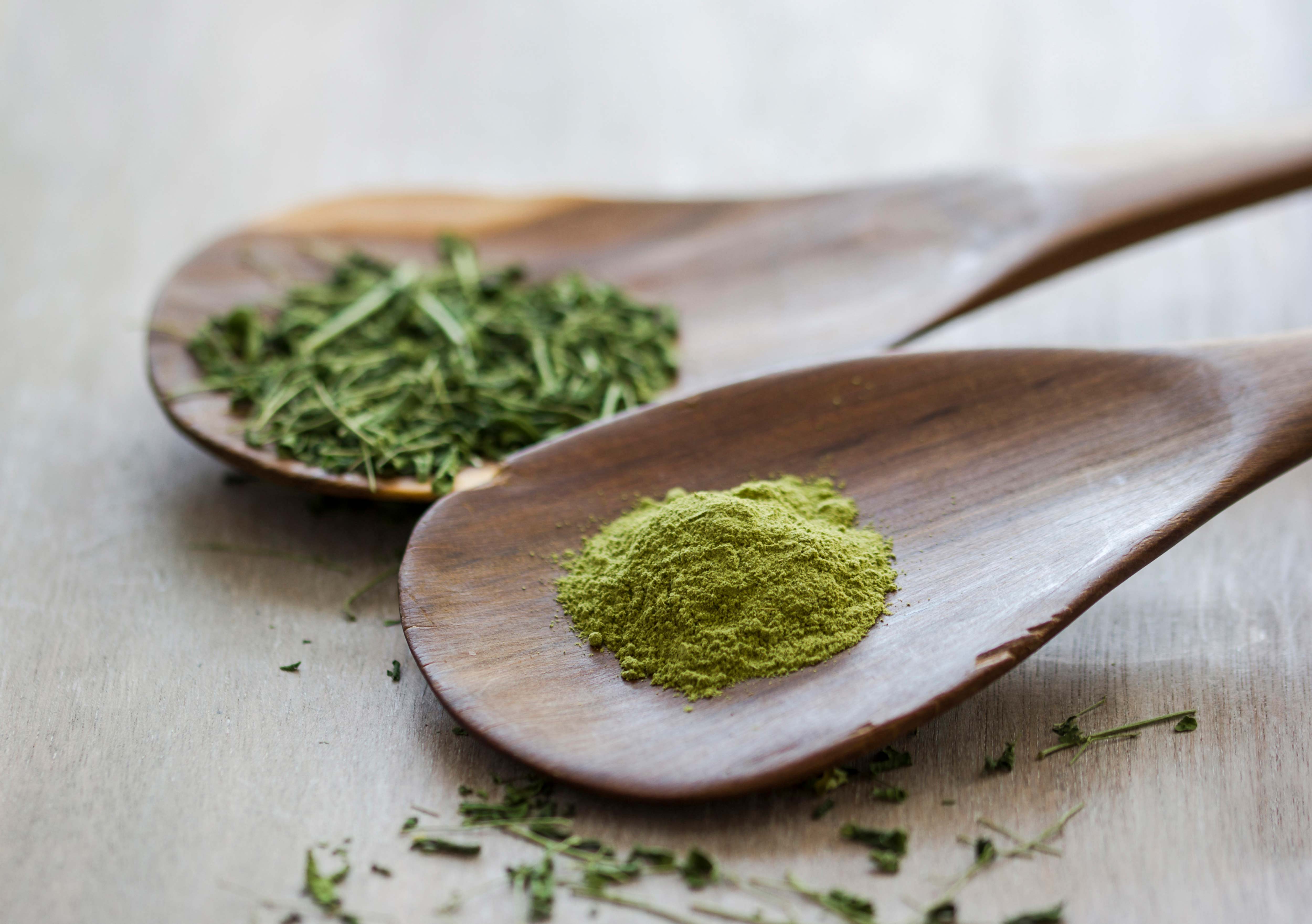 Healthy nutrient mix
The fruits, leaves and roots in particular are a rich source of valuable nutrients considered to be beneficial to health, such as important minerals, vitamins and proteins, as well as secondary plant substances, enzymes and lipids. According to Indian Ayurvedic medicine, the leaves, roots and seeds are said to be able to make an important contribution to health. This also explains why it is revered as the 'tree of life' in its country of origin. Moringa leaves and moringa leaf powder contain over 40 different free radical-fighting antioxidants.
Organic moringa in our products
Our Natural & Invisible Roll-on Deodorant is formulated with antibacterial organic moringa extract. Combined with other high-quality plant ingredients, this valuable plant extract provides particularly gentle skin care.