Organic pomegranate – Beauty guaranteed
---
Pomegranates provide us with fruity freshness on a daily basis, and are a light snack that can be combined with various basic ingredients. Whether over yoghurt or quark, as a juice or in a smoothie, frozen as an alternative to ice cubes in mineral water, or as a topping on salads: pomegranate seeds are crunchy and fresh, and their sweet yet refreshing flavour is simply delicious. We at lavera also make use of the crunchy power of this tiny beauty fruit and its seeds.
The pomegranate as a symbol of fertility
The "Punica granatum", which is the botanical name for the pomegranate tree, belongs to the Lythraceae family. Depending on the variety, it is a deciduous tree or shrub with thick branches, which can grow up to 5 metres tall and live for up to 100 years. This plant can look back on a long history: in ancient times the pomegranate was already an important source of nutrition, as well as a symbol of fertility. The beneficial seeds from which we acquire the valuable organic pomegranate extract for selected lavera Naturkosmetik products can be found inside the small fruit cavity.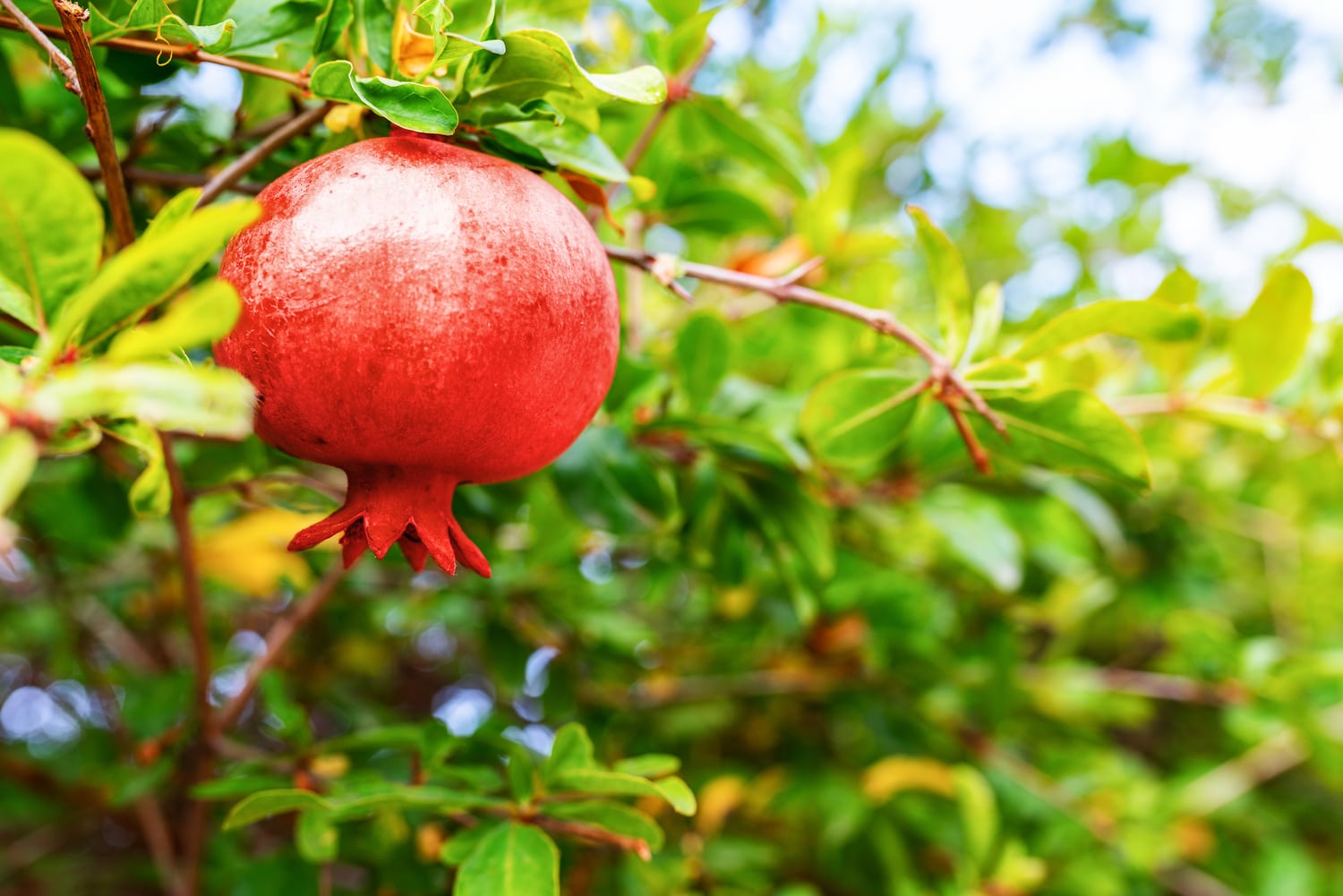 The high-quality organic pomegranate extracts in select lavera hair care products make an important beauty contribution. Our carefully balanced natural formula with organic pomegranate and organic quinoa gives your coloured or tinted hair natural shine and nourishment.
The organic pomegranate kernel oil acquired from the seeds is also used in lavera Naturkosmetik products. For instance, the oil in the lavera lip care range provides real benefit, for naturally beautiful, nourished lips, providing intensive treatment for cracked lips. It is also ideal as a treatment for dry, ageing and stressed skin.
Organic pomegranate in our products