Organic sea buckthorn extract - vitamin packed indigenous plant
---
Sea buckthorn is packed full of vitamin C. The yellowish-orange fruits help to boost the immune system and stimulate skin regeneration. The benefits presented by the valuable, nutritious fruit extract are why lavera Naturkosmetik uses them in a selection of facial and body care products.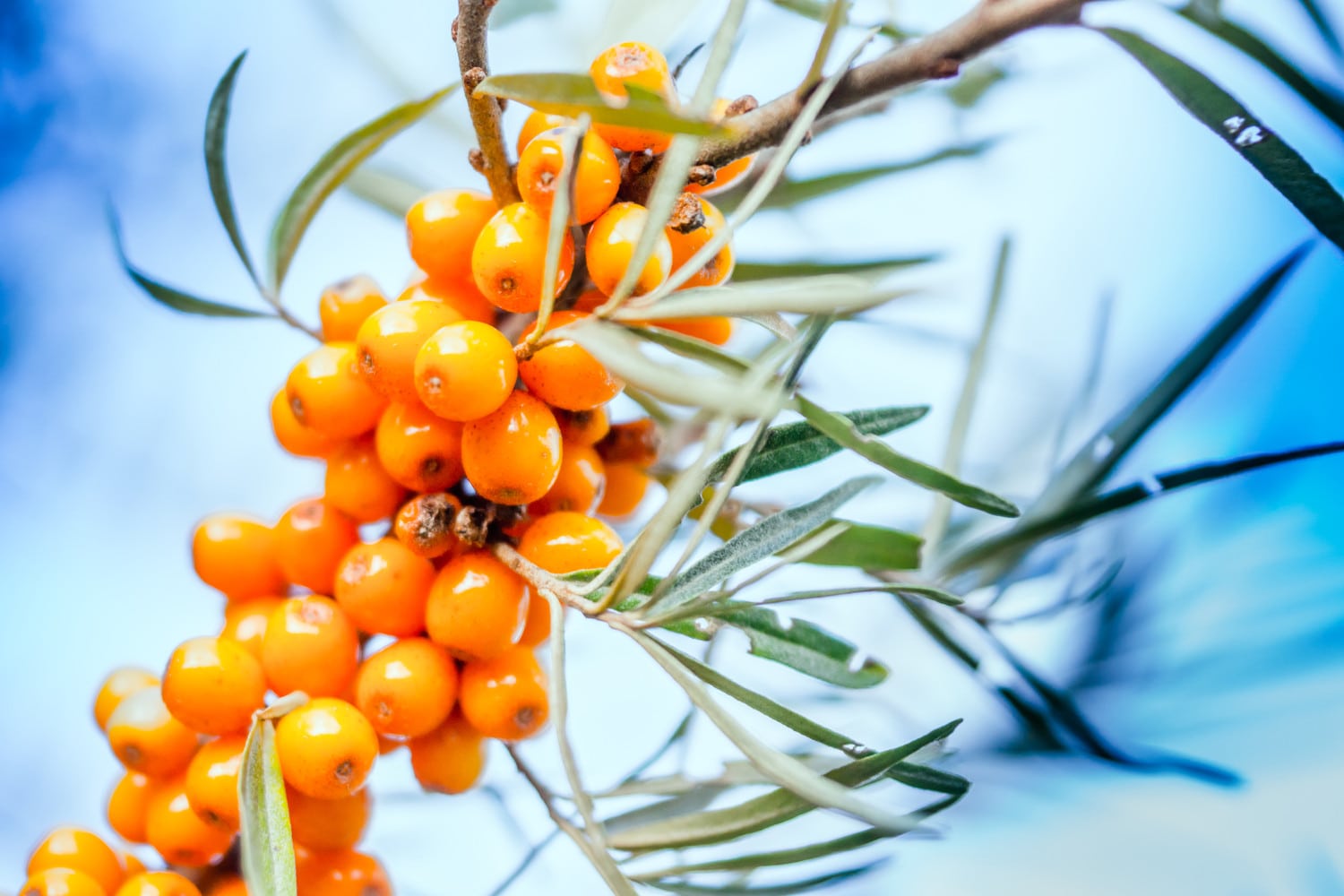 Vitality from the seashore
In Germany, "genuine sea buckthorn" mostly grows along the coasts or the banks of rivers, as the extensive roots of the plant, which can grow up to six metres in height, find suitable conditions in the sandy ground. This seashore plant, rich in vitamins, typically has thorny branches and narrow silvery leaves. The fruits contain high levels of vitamin A and C, and after autumn harvesting, are processed into juice, jam or vitamin preparations.
Vitamins in sea buckthorn extract are used in natural skin care and cleansing: in addition to vitamins A, C and E, the fruits also contain carotenoids and a range of minerals.
The fruits and oil obtained from the seeds are said to have wound healing properties - they can stimulate regeneration of the skin and also care for it. The protective and calming properties of sea buckthorn extracts and sea buckthorn oil make them well suited for extremely sensitive skin.
Organic sea buckthorn in our products
Some lavera care and cleansing products also make use of this indigenous superfood. Its precious substances are ideally suited for applying on to very sensitive skin.