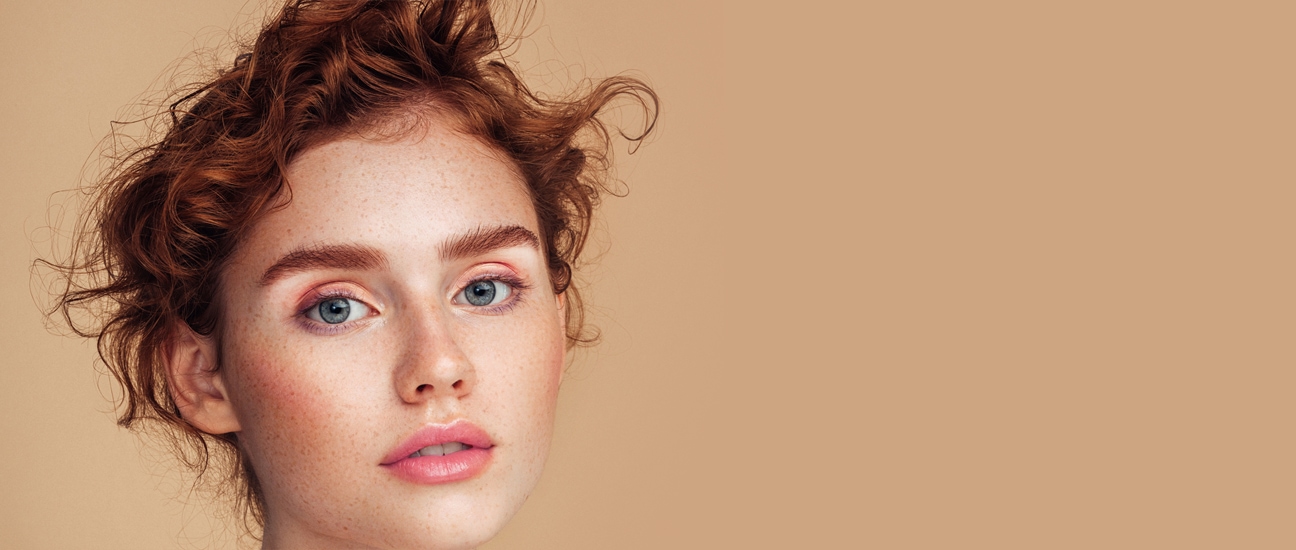 Face Glow Look
---
A shimmering variation on the nude look and perfect for days when there's no natural glow shining through. This glowing shimmer is combined with soft rose tones for a naturally fresh and glowing look.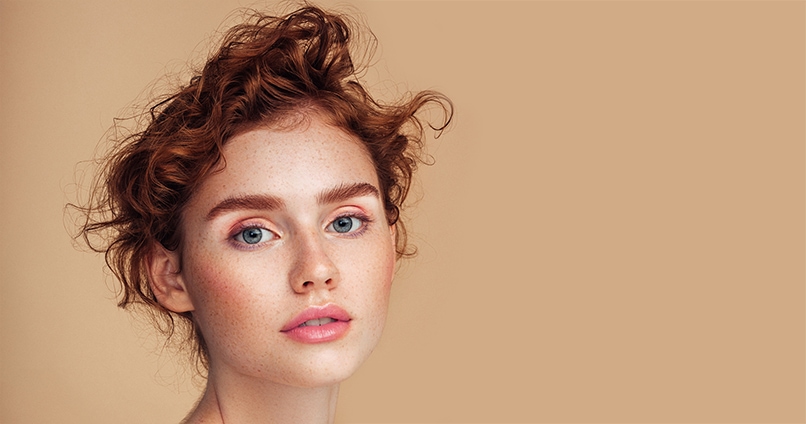 Concealer: our Cover & Care Stick will take care of those bags under your eyes. Whilst its natural colour reliably covers redness and small irregularities in the skin, organic witch hazel prevents inflammation.
Freshness: our So Fresh Mineral Rouge Powder in the shade Plum Blossom 02 gives your cheeks a subtle pink glow. The blusher is applied using a powder brush and then blended in. For light effects on your cheekbones and the bridge of your nose, apply Natural Glow Highlighter with your fingers, and blend.
Shadows: in this look, your eyes are framed by soft rose tones. To achieve it, apply Beautiful Mineral Eyeshadow in the shade Matt'n Yogurt 35 to the inner corner of your eye. Add shade Matt'n Mauve 34 to the moving part of your eyelid, along the top of the lash line and also under your eye. The arch under your eyebrow is accentuated with shimmering eyeshadow Shiny Blossom 40.
Mascara: Powerful Lashes Mascara gives your eyelashes oomph, volume, definition and extra length for eyes that really stand out.
Perfect brow: as always, your eyebrows will be perfectly in tune with the look thanks to our transparent Eyebrow Styling Gel. Comb upwards using the brush and fix in place with the gel.
Glossy Lips Lipgloss in the shade Rosy Sorbet 08 gives the look the perfect, irresistibly shiny finish. The soft texture of the organic butter made from rose, mallow and lime petals makes your lips silky smooth and creates a dreamy wet effect for a fantastic finish.
Sunrise Eyes & Juicy Lips
The orange and terracotta tones of the sunrise eyes and juicy lips look are reminiscent of long sunsets on Ibiza and immediately make your face feel fresh and rejuvenated.
Fluffy Brows
Oh so stylish! Thanks to lavera Eyebrow Styling Gel, we can make our brows stand out by creating perfect volume in a flash. With the right styling, wild and bushy eyebrows can be a real eye-catcher.
'90s Burgundy Lip
Minimalistic thin eyebrows, blue eyeshadow and dark lips. The make-up style of the '90s is making a comeback and is an elegant companion for current fashion trends.