Body Lotion
Body care, as natural as you
The new products from the lavera body care range combine effective moisturising care with the wonderful lavera feeling of doing something good for yourself and the environment.
Our new lavera body care range includes carefully selected products of 100% certified natural cosmetic quality for different skin types and needs: from gentle and well-tolerated 24-hour moisturising care to indulgent products with versatile fragrances.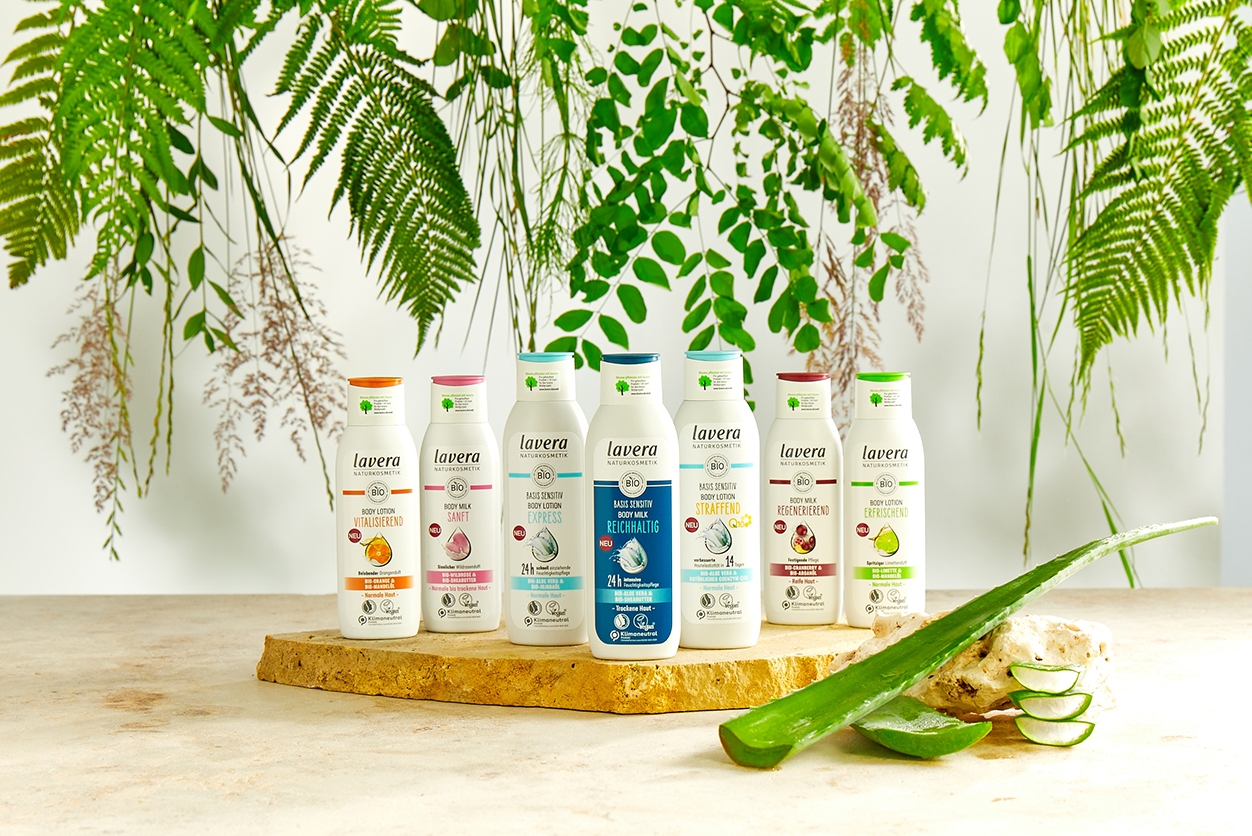 Well-cared for skin from head to toe not only looks beautiful, it also provides a great sense of well-being. No wonder that many women have long considered Body Lotion or Body Milk an essential step in their daily care routine. They want simple, well-tolerated products which are easy to use, rapidly absorbed and leave a pleasant scent.
lavera is proof that this can all be done with 100% certified natural cosmetics quality. With a new body care line which focuses on natural and well-tolerated moisturising care. The gentle formulas are tailored to different skin types, free from mineral oils, artificial scents, colours and preservatives (*according to the EU Cosmetics Regulation), and their beneficial moisturising effects leave the skin feeling noticeably soft, day after day. All the more reason to discover lavera natural cosmetics right now!
Finally: noticeably soft skin – gently and naturally
With over 30 years of knowledge and experience in natural cosmetics, at lavera, we constantly strive to improve and refine our products. Every time we develop something new, we endeavour to find the best possible natural solution to meet the needs of consumers.
This is also reflected by our new lavera body care range, at the heart of which is our basis sensitiv line of well-tolerated products of certified natural cosmetic quality. The gentle formulas with organic aloe vera and other natural ingredients are carefully tailored to suit different skin types. The fast-absorbing Body Lotion Express, the Firming Body Lotion Q10 and the new Regenerating Body Milk all provide 24-hour moisture, leaving the skin noticeably soft and scented with a light and fresh fragrance.
The gentle and well-tolerated basis sensitiv range is complemented by beautifully scented and indulgent lavera products to suit different skin care needs: Discover the Revitalising Body Lotion with the invigorating scent of organic orange extract, the Refreshing Body Lotion with its zesty lime scent, the Gentle Body Milk with wild rose oil for a sensual olfactory experience and our Regenerating Body Milk for mature skin with its indulgent fragrance.
As with all of our natural cosmetic products, our new body care range brings with it the wonderful lavera feeling of doing something good for yourself and the environment.
Our products are free from mineral oils or synthetic fragrances, colours or preservatives (according to the EU Cosmetics Regulation) and contain only natural thickeners such as xanthan gum instead of liquid microplastics. Our products are made in Germany and we aim to impress when it comes to packaging: For example, the bottle and cap of our body lotions are made from 100% recycled plastic and the jar of our basis sensitiv cream is recyclable.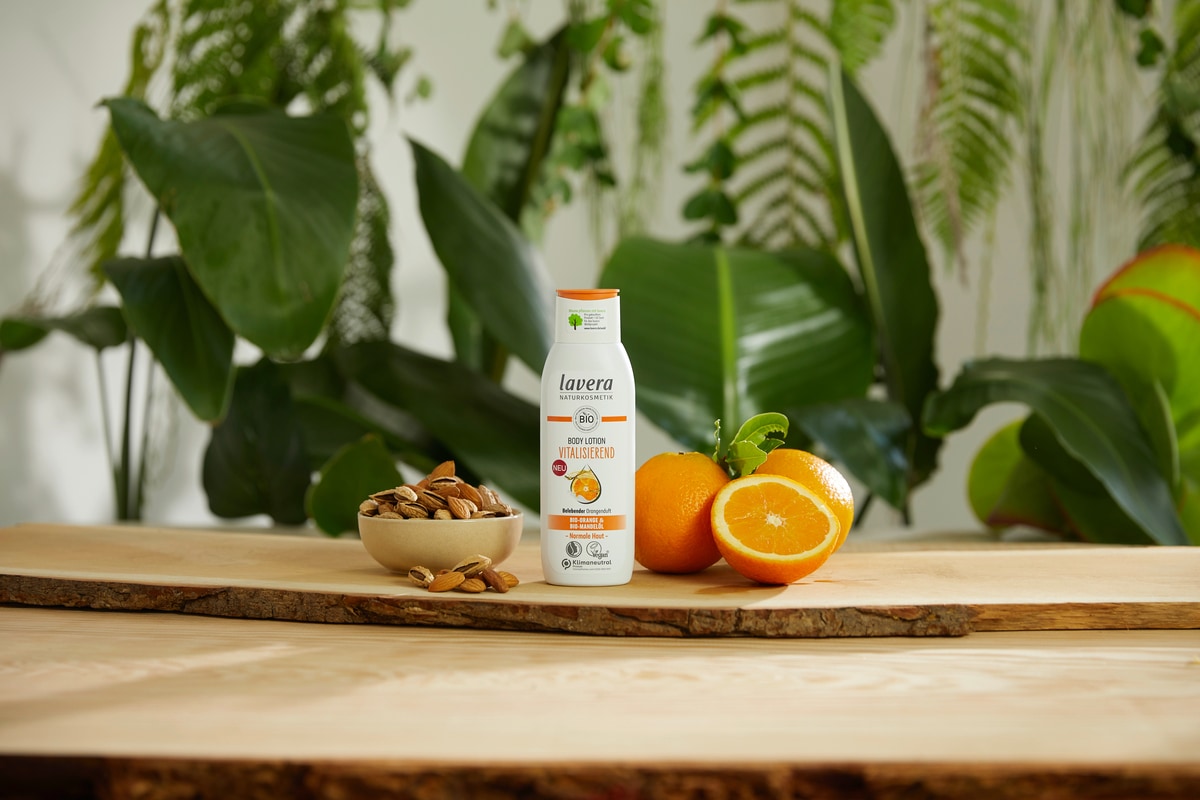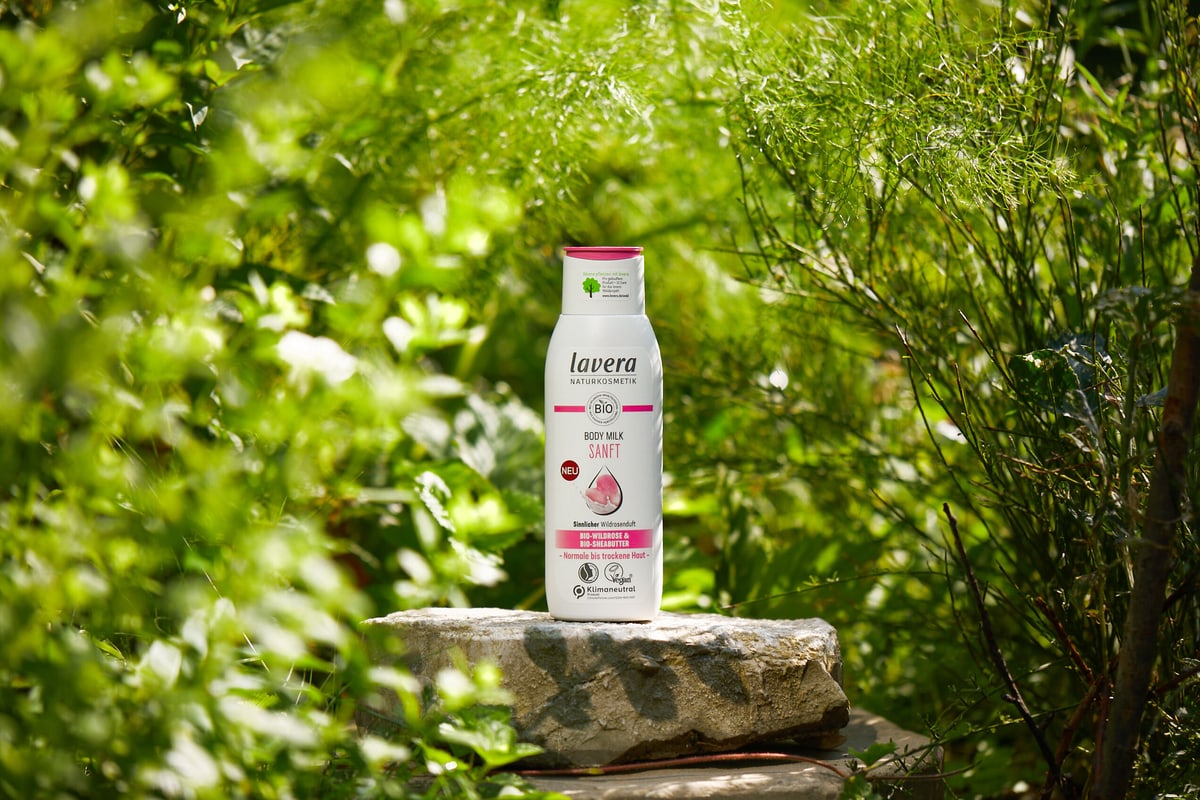 Breathtaking Make-up Tips
Experience the latest trends with lavera Naturkosmetik and fall in love with our colour cosmetics. Get the hottest make-up tips and inspiration here all year round. We will show you step by step how to highlight your natural beauty.