Organic argan oil – skincare oil from 1001 nights
---
This special skincare oil from the "1001 nights" can soothe your skin, and is ideal for dry and ageing skin. Argan oil is particularly precious and thus plays an important role in natural skin care. As a natural care expert, it is also a very effective ingredient across the board in lavera Naturkosmetik facial care products for mature skins.
A tree with regional significance
The argan tree is the only species in the Sapotaceae family that thrives in the south-west of Morocco, where it also has an important ecological function. While the tree once covered extensive areas of Southern Europe and North Africa, it now grows in limited numbers in the south-west of Morocco.
The argan tree is one of the oldest trees in the world and can safely be described as a "living fossil" from past geological ages. As long ago as 80 million years, it was found in thick forests around Europe and Africa.
Amazingly, this tree - which reaches up to 10 metres in height - can live as long as 400 years and is basically indestructible. Long periods of heat don't bother it at all, on the contrary: The dry, desert-like climate is essential for it to grow.
The result: An indulgent beauty oil from nature
The precious argan oil, which is (red) golden yellow after being pressed and yellowish after filtering, is excellent for dry and mature skin.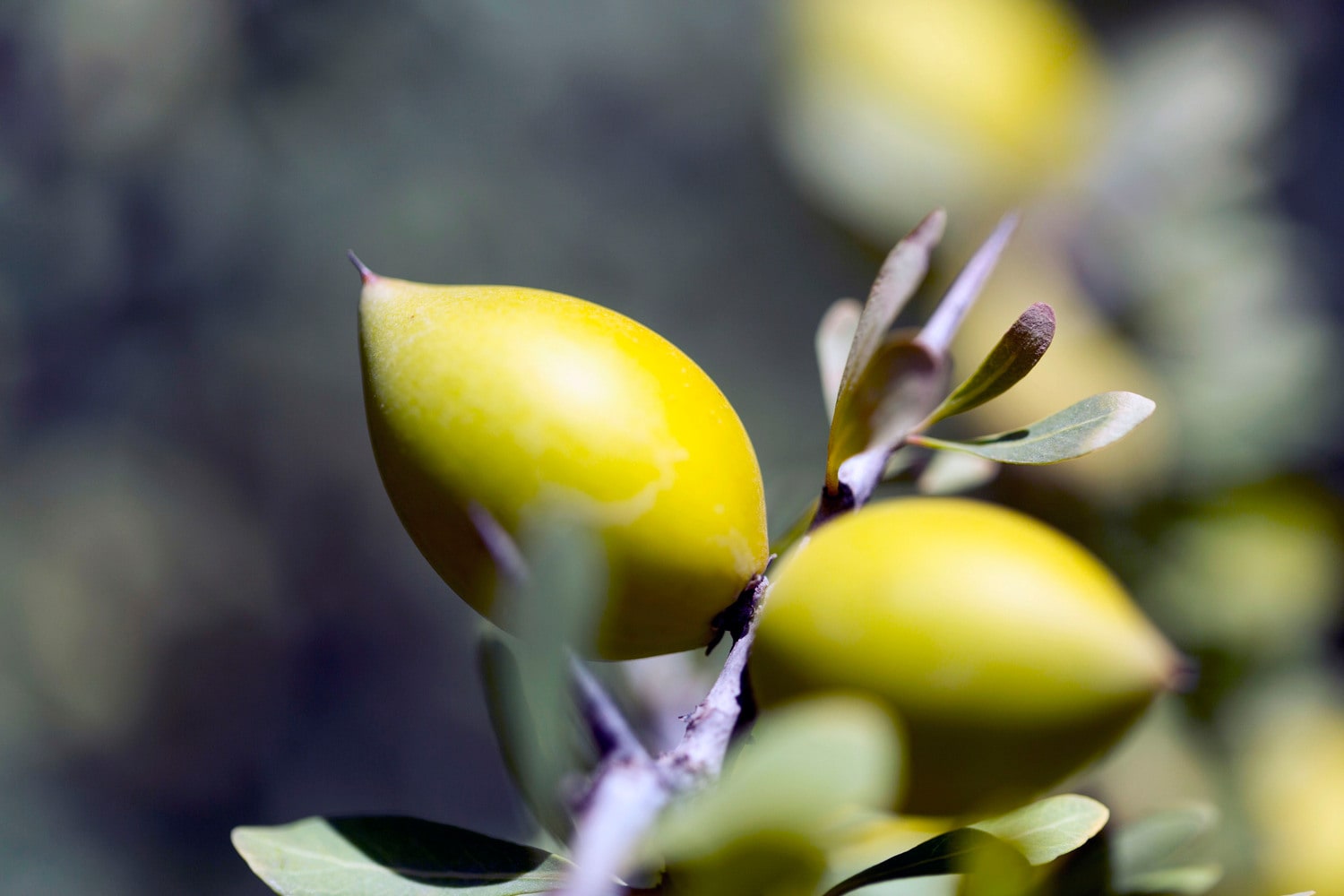 In skin care, it is a scavenger of free radicals. It can also soothe sensitive skin and help it to regenerate.
Organic argan oil in our products