Organic raspberries - Beauty berries for delicate skin
---
The small, pinkish-red power fruits are the epitome of summer: the sweet, yet refreshing flavour instantly puts us in a great mood. The raspberry not only scores points with its wonderfully fresh aroma and flavour, it is also a compact powerhouse, bursting with beneficial beauty ingredients. You too can discover the benefits of these beauty berries, for beautiful skin with a natural glow.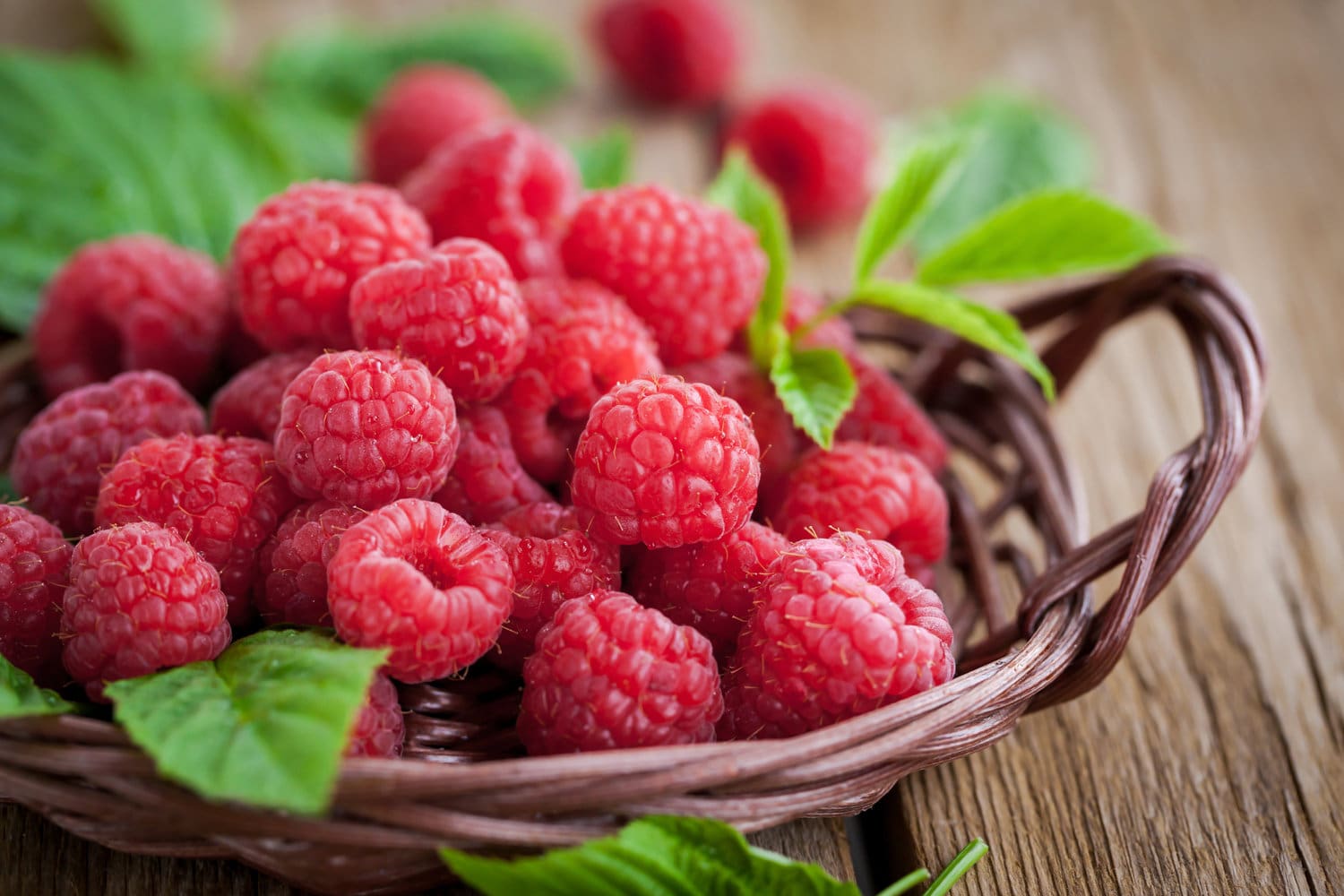 The raspberry as a traditional remedy
The raspberry can look back on a long tradition as a healing plant. In its native region of Southeast Europe in particular, its leaves and fruit have long been considered a natural remedy. As early as 2,000 years ago, they were used by the Ancient greeks and Romans to alleviate health conditions. Raspberrys belong to the rose family (Rosaceae) and can grow up to 2 metres tall. In the wild, the juicy red berries can often be found growing along the edges of hiking or forest trails, in hedges and in home gardens.
The berries of the "Rubus idaeus", which is the botanical name of the raspberry plant, contain a large quantity of polyphenols (in particular anthocyanin), pectin, fructose and fruit acids. Anthocyanin can have an anti-inflammatory and an antioxidant effect.
Organic raspberry extracts produced in-house by lavera Naturkosmetik can have a stimulating effect on your skin. The carefully balanced blend of active ingredients, with organic raspberry, found in select lavera care products can provide an intensive moisture boost and provide a radiant and fresh complexion.
Organic raspberries in our products
As part of a carefully tailored blend of active ingredients featuring other lavera plant ingredients, organic rasberry extracts can give your skin a fine and refreshed appearance. The skin on the face is provided with an extra dose of moisture.