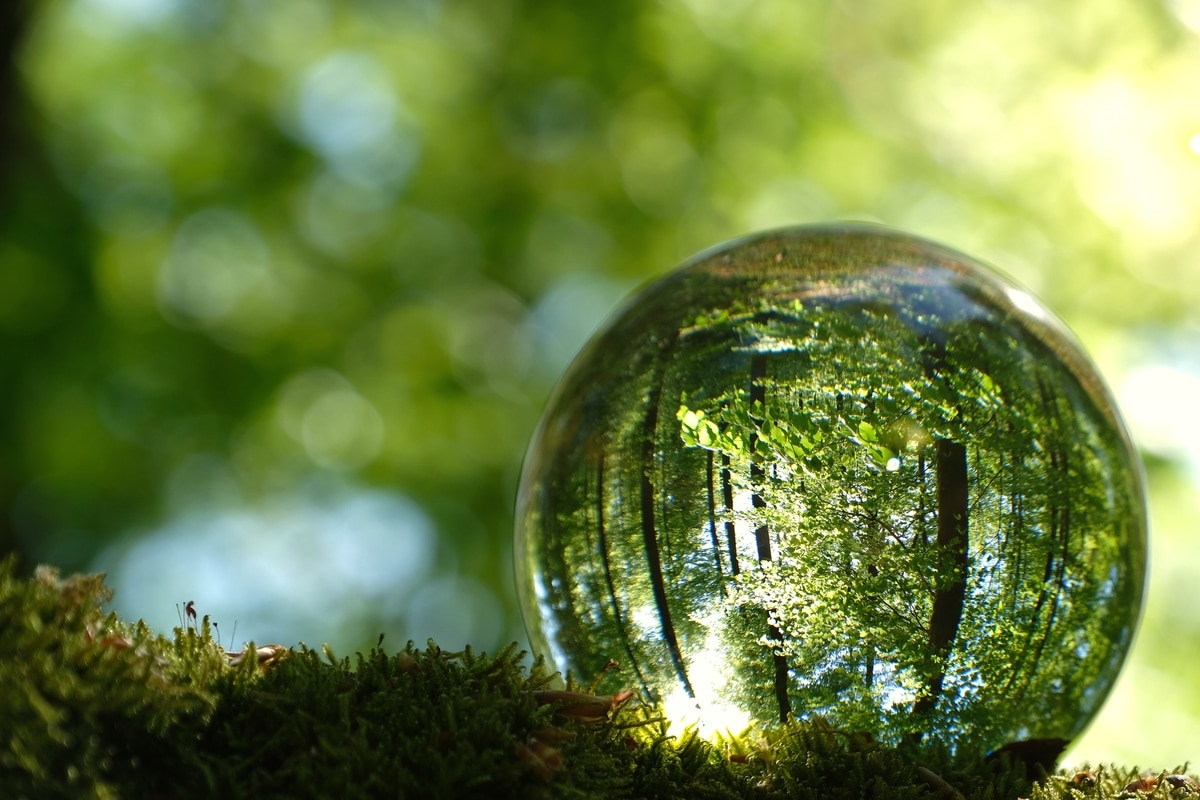 lavera's sustainability goals up to 2025
---
Whether it's protecting forests, manufacturing products using as few resources as possible or using recyclable materials – we've got a lot on our agenda up to the year 2025 to increase our sustainability efforts. Our main goal is to preserve Earth's precious resources for generations to come. To that effect, we have already been climate-neutral1 since 2019 and we are involved in climate protection and development projects worldwide. We are also applying our high standards to our sustainability strategy – not only so that we can further reduce our CO2 emissions on an ongoing basis, but above all because we know that we can only achieve our global climate goals together.
Read more
Read less
2. Minimising waste
Our planet's resources are finite. Therefore, the waste produced by lavera is already recycled at a rate of more than 99.5%. But even that is not enough: lavera aims to reduce the waste it produces by at least another 20% by 2025.
3. Reduce the amount of packaging thanks to refills
Refills are a particularly effective way of saving on resources. lavera even set up its first refill stations in organic shops as early as the end of the 90s. Now, the natural cosmetic brand is once again a leader in this regard: in 2023, lavera is again offering its most important everyday care products (e.g. hand soap and shower gels) in practical refill pouches in order to further reduce packaging waste.
Read more
Read less
5. Saving water
Water is precious. Which is why there are an increasing number of water-free or water-reduced products in the lavera range: for example, the lavera basis sensitiv deodorant cream contains 65% less water than a conventional deodorant spray, and the solid shampoo and body cleansing bars are completely water-free. By 2025, lavera wants to reduce water consumption for all of its roughly 250 products by another 10%4 (incl. production and cleaning process).
6. More energy-efficient production thanks to innovative manufacturing methods
Whenever possible, lavera uses so-called cold manufacturing processes (room temperature) and low-temperature processes (up to 45 degrees) to produce its products. This protects the environment and helps to reduce CO2 emissions at the same time. The aim is to develop an even greater number of environmentally friendly manufacturing processes that will further improve lavera's eco-balance.
7. Self-generated power
lavera Naturkosmetik has already been manufacturing products using 100% climate-neutral green electricity from German hydropower plants since 2019. By 2025, the company aims to generate a large share of the electricity required annually itself by commissioning its own photovoltaic system – because renewable energies are more important than ever for achieving the global climate target by 2035.
Read more
Read less
1 By purchasing certified emission reductions (CERs), the CO2 emissions generated within the company over a one-year period are precisely offset and we support designated projects financially under ClimatePartner ID Nº 12310-1610-1001.
2measured against the sales-related waste volume of the standard product range

3measured against the sales-related waste volume of the standard product range
4in l/kg product content
5biodegradable gel or cream formulations according to the OECD with the exception of colour cosmetics
Read more
Read less