Organic lavender – gentle and calming care for the skin and senses
---
Natural comfort: lavender has been used as a healing herb in many cultures for thousands of years to treat physical and mental ailments, such as gastrointestinal complaints, as well as inner restlessness, nervousness, insomnia and stress. Its colour alone – a soft to strong purple – can have a relaxing and calming effect on our senses. Simply switch off: the essential oils of the lavender plant used in lavera products can help you to relax more effectively in hectic times and find a sense of calmness.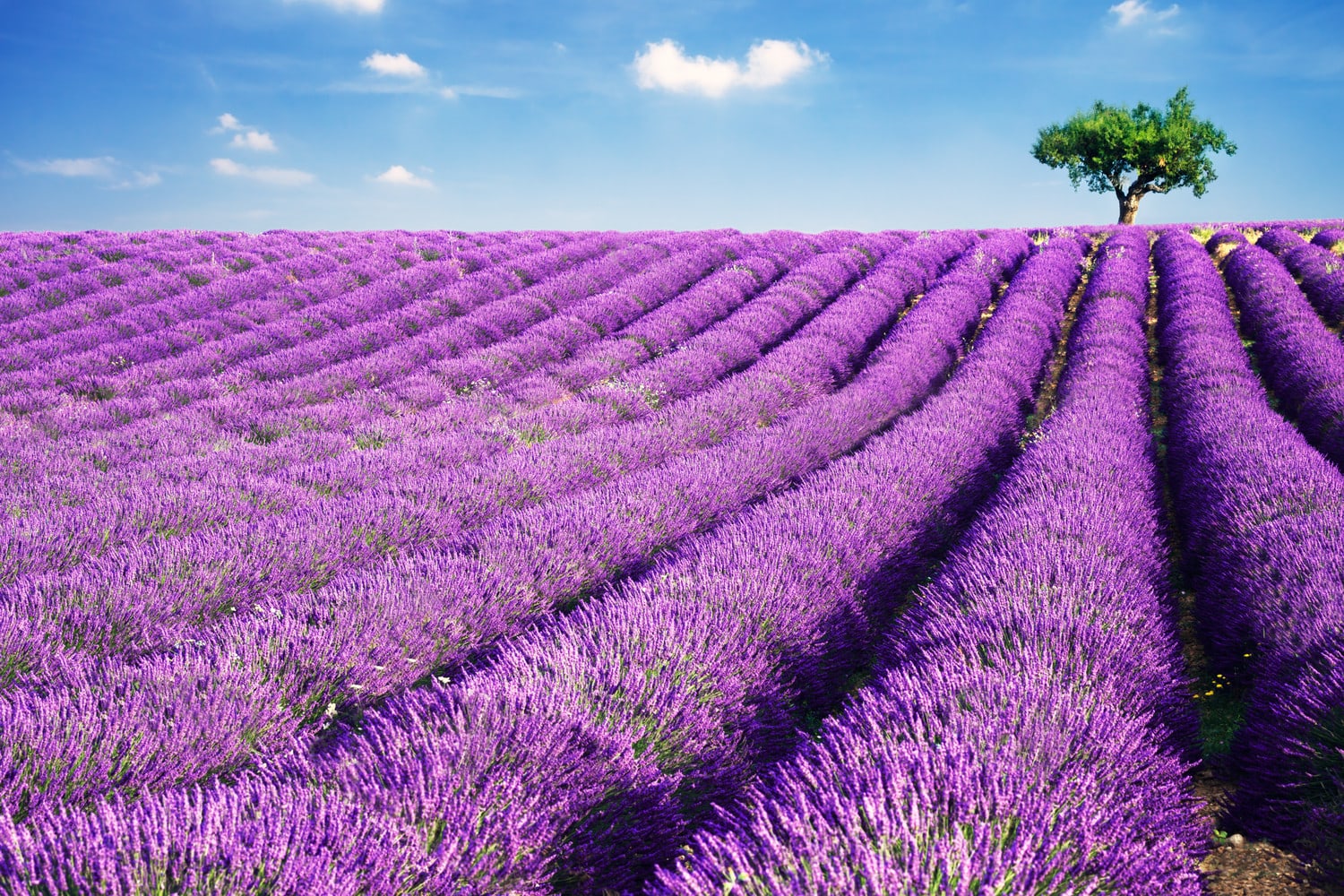 A purple medicinal herb for strong nerves
"True lavender" (Lavendula angustifolia or Lavendula officinalis) is native to the coastal regions of the Mediterranean and grows there on dry, warm, and rocky slopes. It is a shrub that can grow up to 60cm in height, and belongs to the Lamiaceae family. Lavender flowers worldwide, but most high-quality lavender oil is produced in France (Provence). Here, it blooms from May to September and conjures up vast seas of purple-coloured flowers, which are a real landmark of this region.
But lavender can also be found closer to home, and is popular as a balcony, garden, or house plant. The famous, intensive lavender scent is truly symbolic of this fascinating plant, and emanates from many small oil glands located on its flowers and leaves.
Lavender flowers contain essential oils (e.g. cineol, linalool and coumarin) as well as flavonoids and tannins.
Precious organic lavender extracts have a soothing and mildly antiseptic effect on the skin. They can stimulate the blood circulation and have a strengthening and cell-renewing effect.
Organic lavender in our products
Gentle relaxation after a stressful day: the gorgeous scent of the lavender extract used in our soothing body lotion can calm the senses for a moment of true release.