Organic olive oil – Mediterranean beauty talent
---
No other plant is representative of the Mediterranean region to quite the same extent as the olive tree. The "true olive tree" can be up to 1,000 years old and is one of oldest cultivated plants known to man.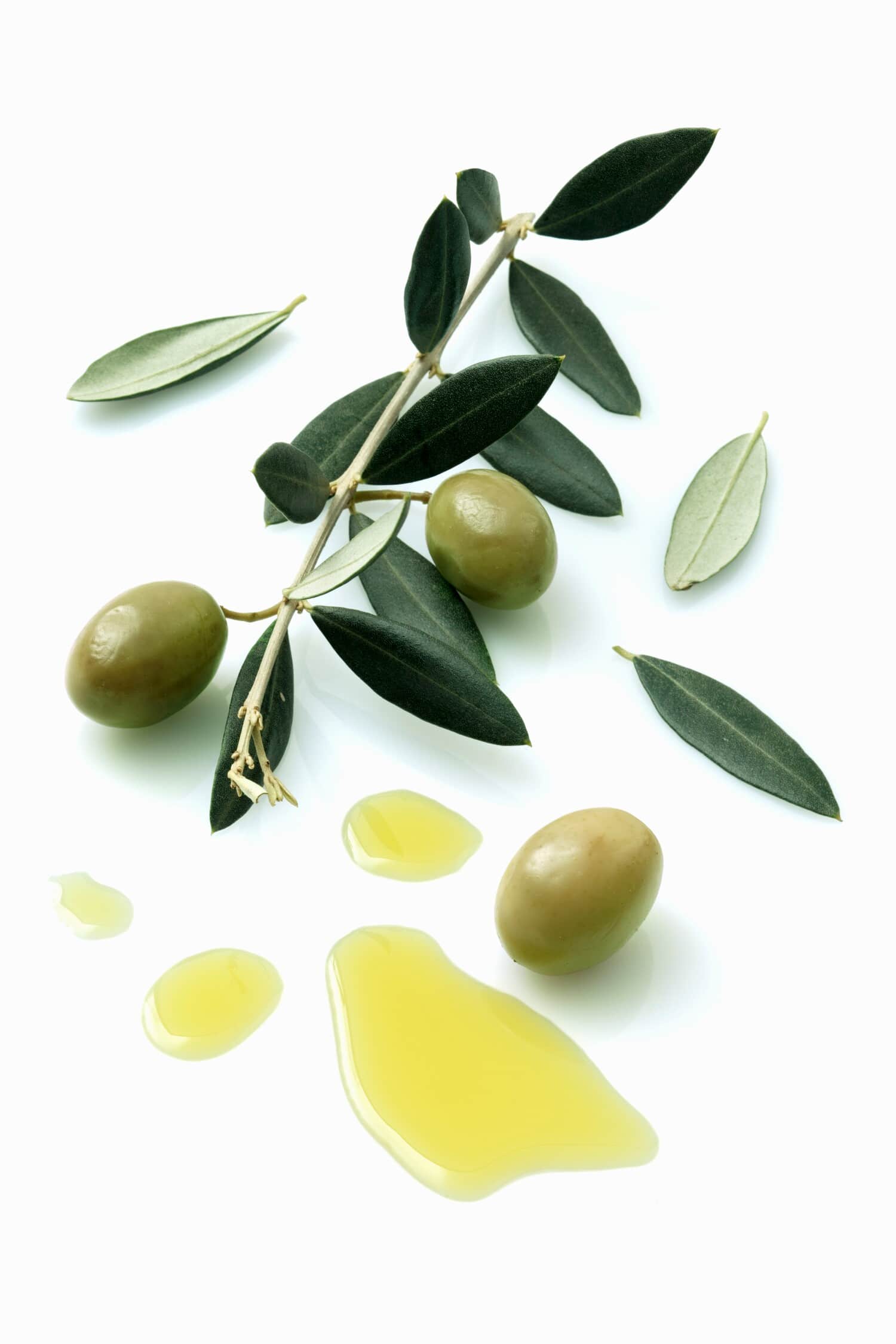 Symbol of well-being
Its history, dating back thousands of years, is very impressive: in ancient times the olive tree was a symbol of happiness and well-being. The olive oil acquired from the fruits can also look back on a long history: it was very early on considered a high-quality commodity and was a popular remedy used in the treatment of wounds. The emollient oil is exceptionally well suited as a therapeutic oil for dry and sensitive skin.
In the Mediterranean region, the large-scale cultivation as a result of the high global demand for olive oil is of major economic significance. The conditions there are ideal for the growth of the plant: the rather unassuming trees prefer a dry and warm climate and plenty of sun.
The deciduous olive tree can grow up to 15 metres tall and belongs to the Oleaceae family. Its leaves are small and elongated, with a pale greyish-green colour. The Mediterranean is its native region, although it is now grown in warm climate regions more or less all over the world.
Olive oil: a treat for dry skin
The valuable olive oil is acquired from the ripe fruits and contains large quantities of oleic acid, palmitic acid and linoleic acid. In skincare creams, olive oil can have a smoothing and emollient effect on your skin.
In addition to large quantities of vitamins E and K, it also contains valuable substances that can have an antioxidant effect. It is exceptionally well suited for the treatment of dry skin.
Organic olive oil in our products