Organic evening primrose – Natural protection for "sensitive ones"
---
This bright yellow flower is a true phenomenon of nature: Unlike other flowers, its blooms open only at night for a vibrant display of colour in the dark. Extracts from the evening primrose plant were already used by Native Americans as a natural remedy. This special medicinal plant was only brought to us in Europe around 350 years ago. Finally, the evening primrose has also found its way into the intensive care products of lavera Neutral – this important main ingredient gently helps the skin to regenerate.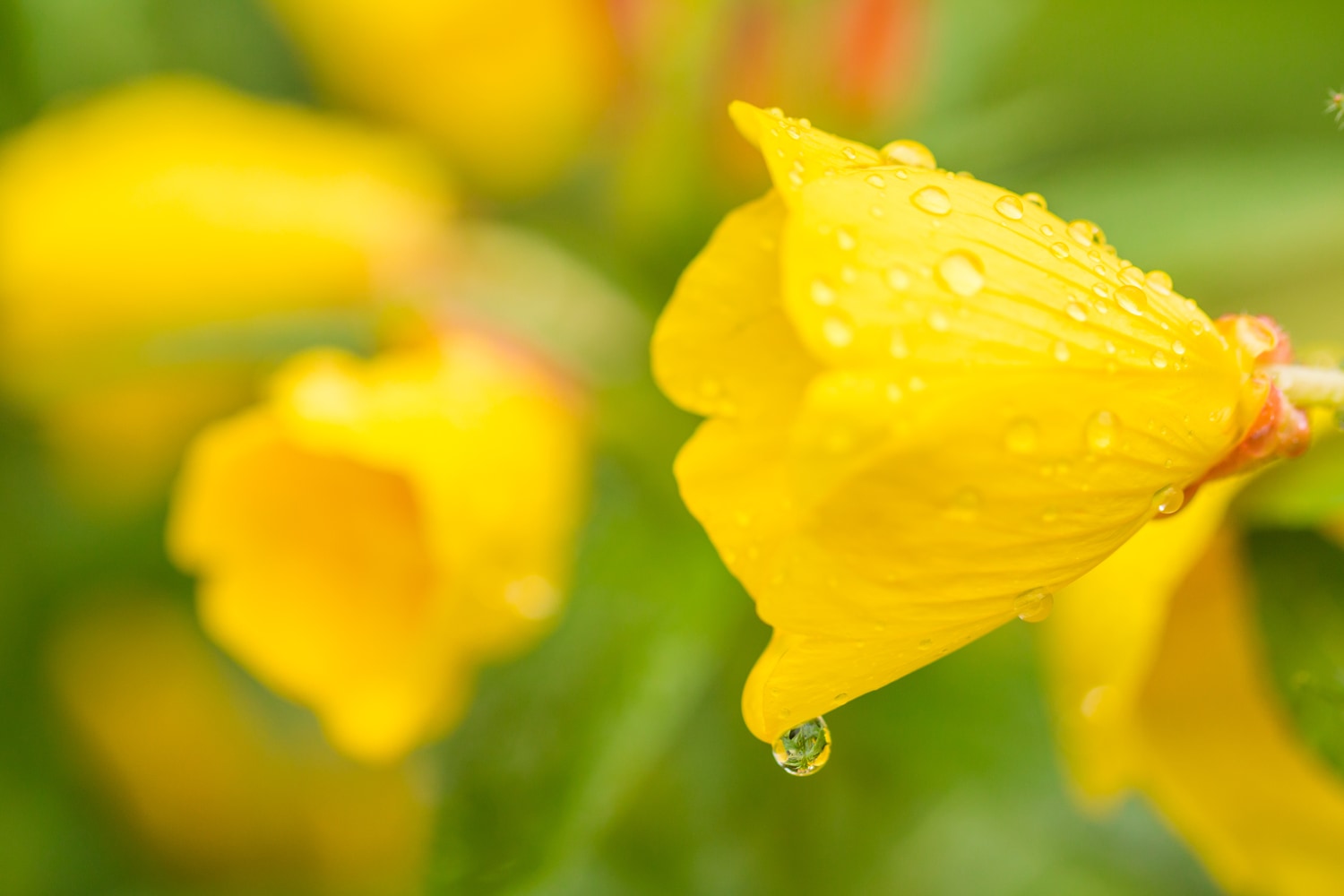 A vision of beauty in the dark night hours
The evening primrose is a plant that grows up to 2.5 metres in height and belongs to the willowherb family. The bright yellow flowers bloom from June to October. Did you know that the flowers of the evening primrose open only in the evening and last for just one night? It really lives up to its name. In this time, it gives off its intensively distinct scent. It is native to North America but can now be found in moderate climate zones almost worldwide. The evening primrose grows along waysides and on embankments and is a truly undemanding plant that reproduces quickly. For this reason, it can be more and more often admired in our own landscape. Each of the flowers produces capsules about 3 cm in length containing up to 200 seeds.
The valuable organic evening primrose oil used in some lavera Naturkosmetik products for particularly sensitive skin is obtained by pressing the seeds. Its main components are linoleic acid, oleic acid and linolenic acid, which have healing properties.
Evening primrose oil contains a high amount of gamma linolenic acid and can improve the skin texture of people with allergic skin diseases and reduce itchiness. This valuable oil can renew the damaged skin barrier and normalise a lack of water.
The valuable evening primrose oil can help in cases of eczema.

This makes it highly suitable for use in skin protection creams.
Organic evening primrose in our products