Feel the gentle power of nature on your skin, and let the enticing natural fragrances and delicate lather transform your daily shower into a feel-good experience.

Also experience the wonderful feeling of helping us make an effective contribution to environmental protection with vegan products that are Free of microplastics, biodegradable and Natrue certified. Our products are made in Germany and sustainably packaged: the new Body Wash from lavera comes in 250 ml bottles made from 100% recycled plastic, including the cap.
Read more
Read less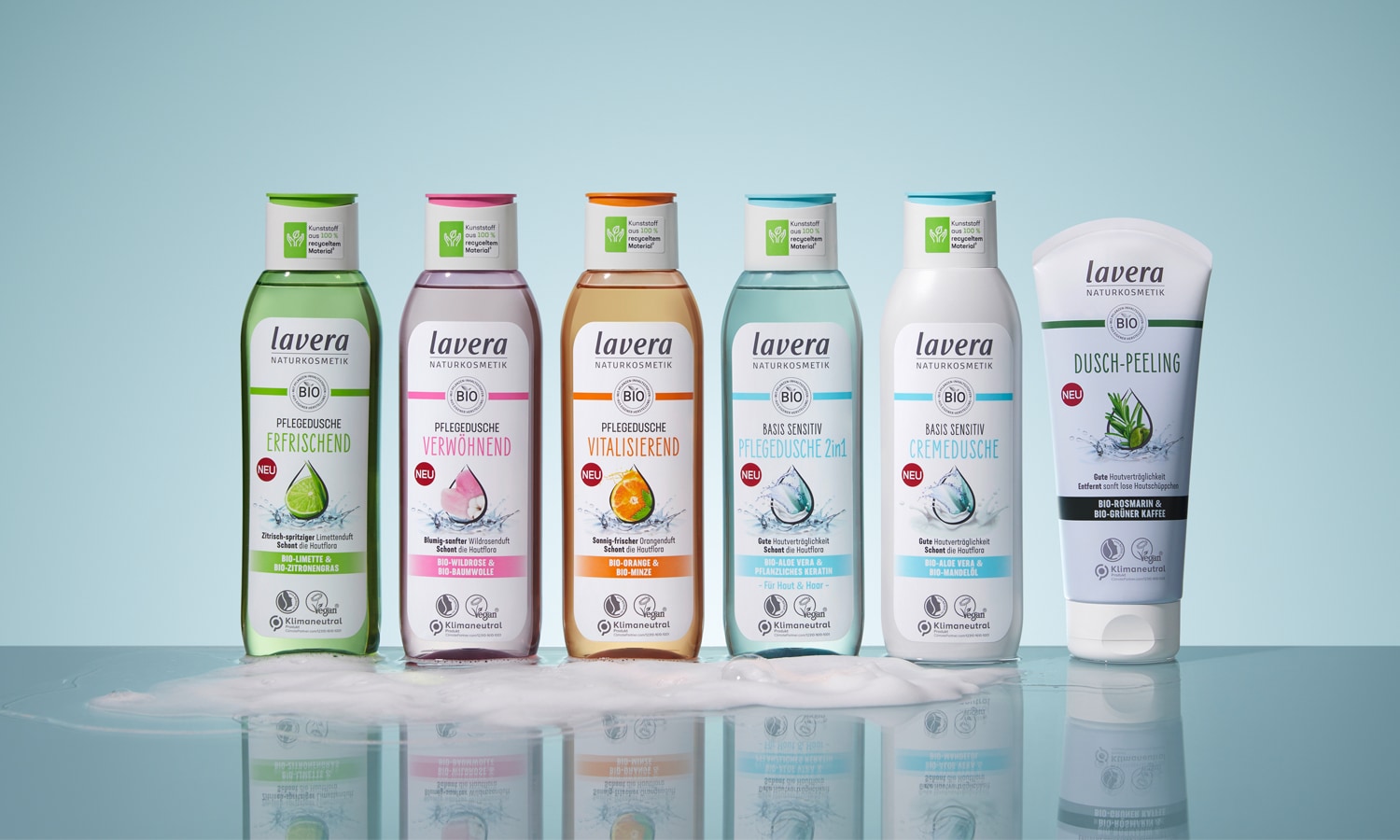 Experience the lavera feeling of extra-gentle and well-tolerated body cleansing with our new conditioning body washes. With gentle personal care products that are free of microplastics and synthetic fragrances, colours and preservatives (according to the EU cosmetics regulation).
Our products are made in Germany and we prioritise sustainably packaging. For example, the 250 ml bottles in the new Conditioning Body Wash range from lavera, including the cap, are made from 100% recycled plastic. In addition, basis sensitiv 2in1 Conditioning Body Wash and Revitalising Conditioning Body Wash also come in sustainable 500 ml refill pouches.
Other plus points:our formulas are vegan, biodegradable, free of microplastics and certified according to the strict standards of Natrue and PETA.
Read more
Read less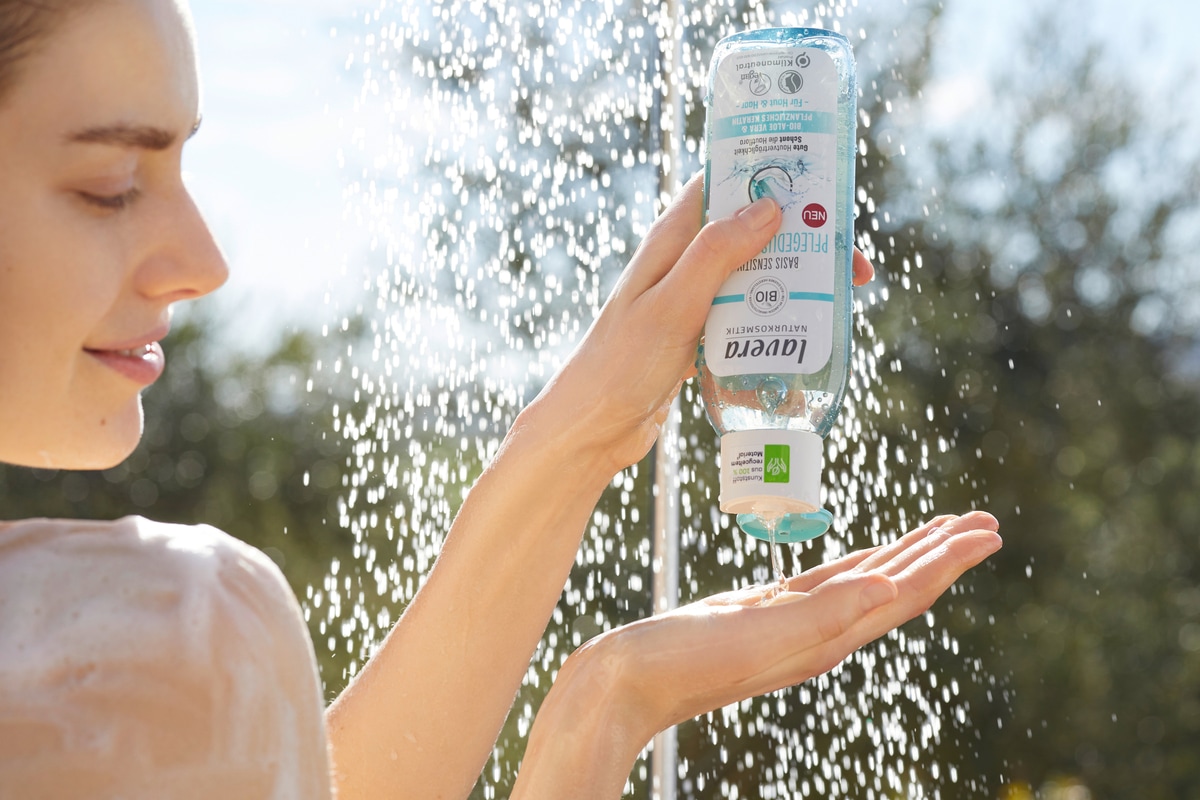 Nature is the ultimate engineer: as soon as we are born, our skin is cocooned in an invisible protective mantle: the skin flora. The skin flora consists of a multitude of microorganisms and is also known as the microbiome.
The countless "friendly" bacteria on healthy skin keep pathogens in check and its pH in range, as well as supporting its barrier function. To help these beneficial microbes fulfil these important tasks, the skin supplies them with nutrient-rich sebum and sweat.
Read more
Read less
However, the skin flora needs protection too. Stress, excess sun and too little sleep can all disturb its balance.
Good to know: The new conditioning body washes from lavera can help to maintain the protective barrier of the skin. They are formulated with a physiological pH and contain only mild natural surfactants. Therefore, they are well-tolerated and particularly gentle on the skin flora.
Carefully balanced surfactant ratios provide an indulgent lather experience, and naturally, all our surfactants are biodegradable. All the above make the conditioning body washes from lavera into a holistic wellness experience: For the love of you, your skin and the environment.
Read more
Read less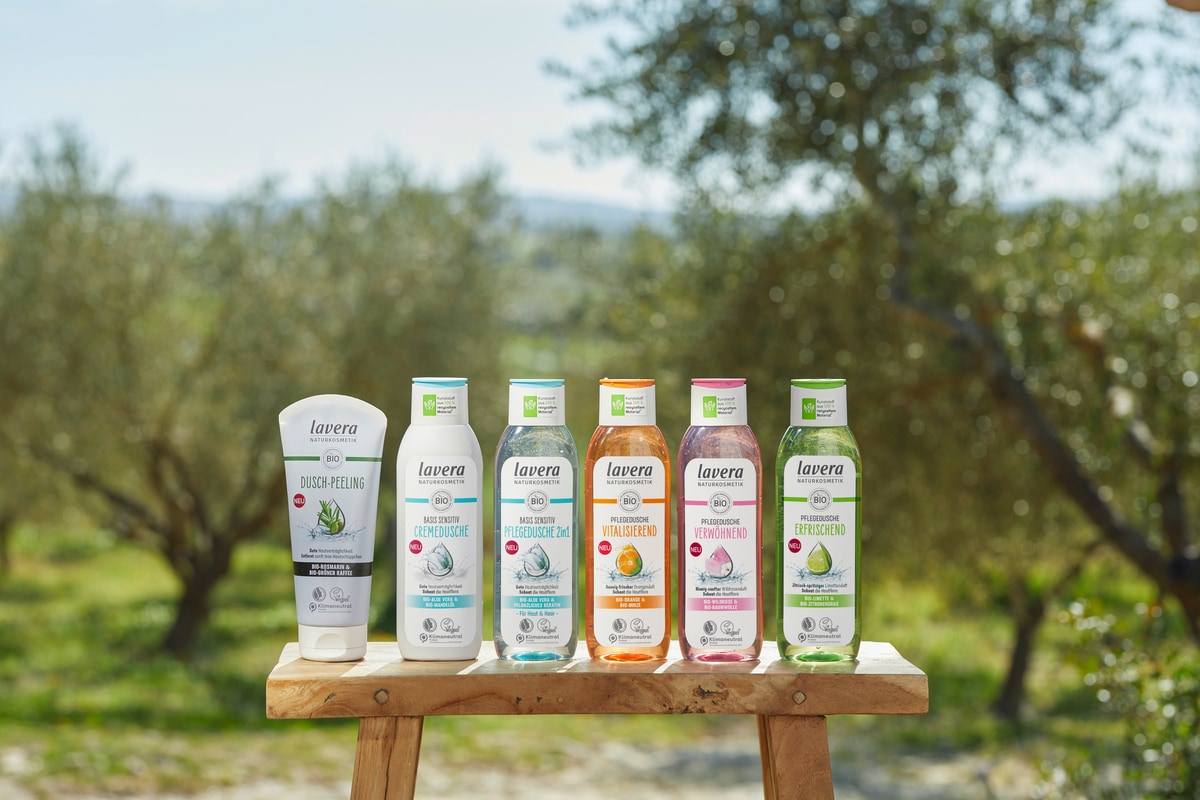 Our lime-scented Refreshing Conditioning Body Wash and the lime and rosemary fragrance of the Body Scrub bring the essence of Mediterranean gardens into your bathroom. For an invigorating feel-good break, opt for the Revitalising Body Wash whose enlivening fragrance will transport you to a sunny orange grove.
And if your happy place is a landscape of dunes filled with wild roses in bloom, Indulgent Conditioning Body Wash is just the ticket for you with its gentle floral fragrance.
Read more
Read less