All for the good of the environment
---
It is our highest aim to protect the environment – our living space and the source for all that we do – in a sustainable and holistic way. Even in the way we derive our raw materials, we pay meticulous attention to the highest (organic) quality, sourcing locally wherever possible.
Proactive support for animal rights has been an issue dear to our hearts from the beginning. The majority of our products is already vegan. Since November 2020, we have also been on the PETA positive list.

It is wonderful to receive recognition for all we have done in terms of sustainability. Especially when it comes from independent juries and institutions. Already since 2016, we have established a solid ranking among the Top 5 for the German Sustainability Award.
In 2020, we were also recognised for the fifth time in a row for our sustainable and ecological practices as a GREEN BRAND. Even abroad, lavera has won many coveted prizes for sustainable practices, such as "Victoire de la Beauté" in France or the "Free From Skin Award" in the UK.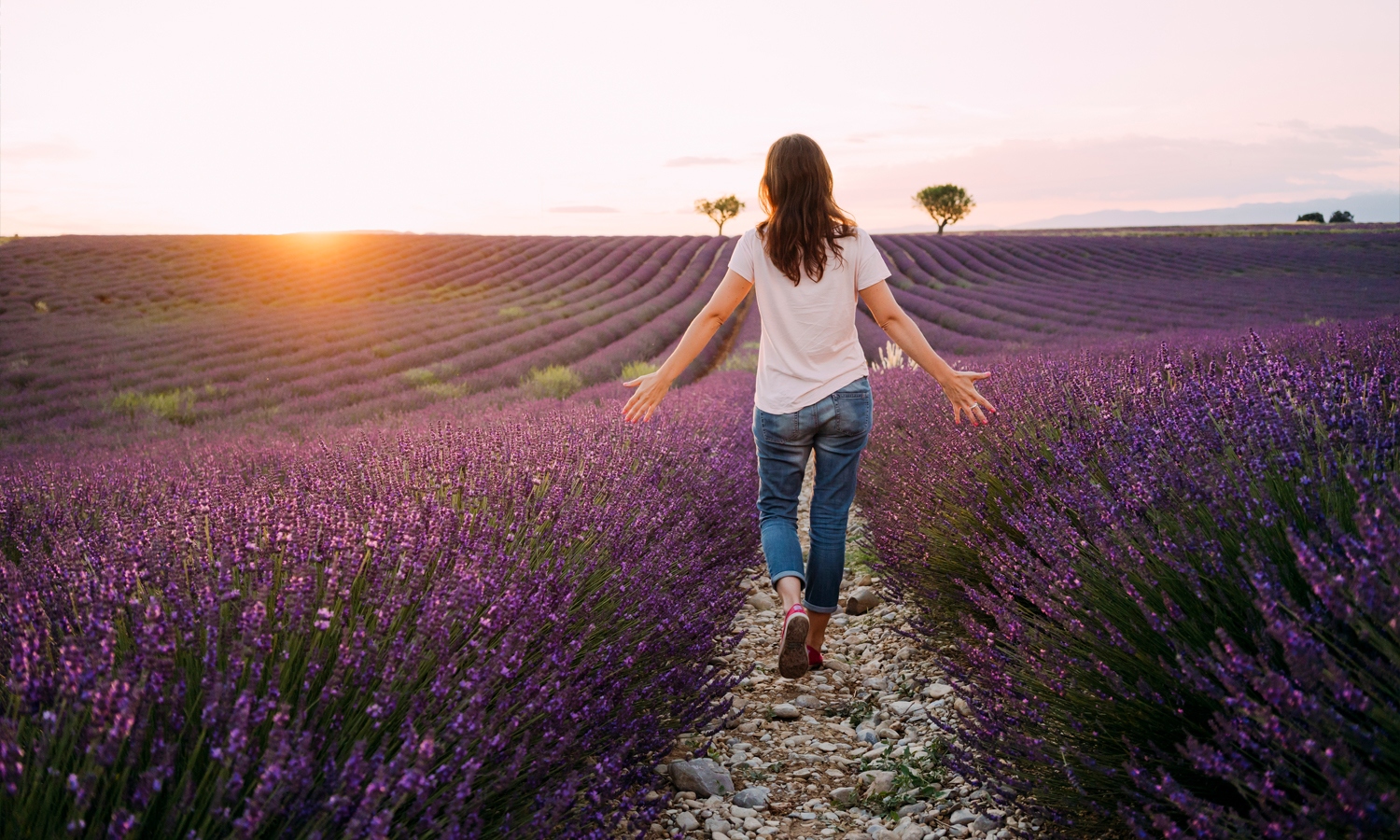 Using a holistic approach. Since 2017, we have already been hard at work, managing our CO2 emissions in a climate-neutral way by means of relevant measures in our regional manufacturing chain, in addition to promoting climate protection projects.
In the year 2017, we were able to make our paper cartons climate-neutral through the acquisition of emission certificates and the associated support of a climate protection project in Kenya (Climate Partner ID: 12310-1610-1001, No. 1008/1075), in 2019 we achieved an additional milestone with our certification as a "climate-neutral company" (Climate Partner ID: 12310-1610-1001), and since November 2020, all of our products are climate neutral.
We were able to achieve both objectives through more emission certificates, along with the support of additional climate protection projects in Peru (Climate Partner ID: 12310-1610-1001, No. 1114). In addition, since May 2021 we have been involved in reforesting in Germany, helping the German forest to become more climate-resistant.
In cooperation with Schutzgemeinschaft Deutscher Wald ("Association for the Protection of the German Forest") and ClimatePartner, we will be planting the initial 30,000 trees in damaged forest areas in the Hanover region. In doing so, we have reached another milestone along the path towards even greater eco-friendliness.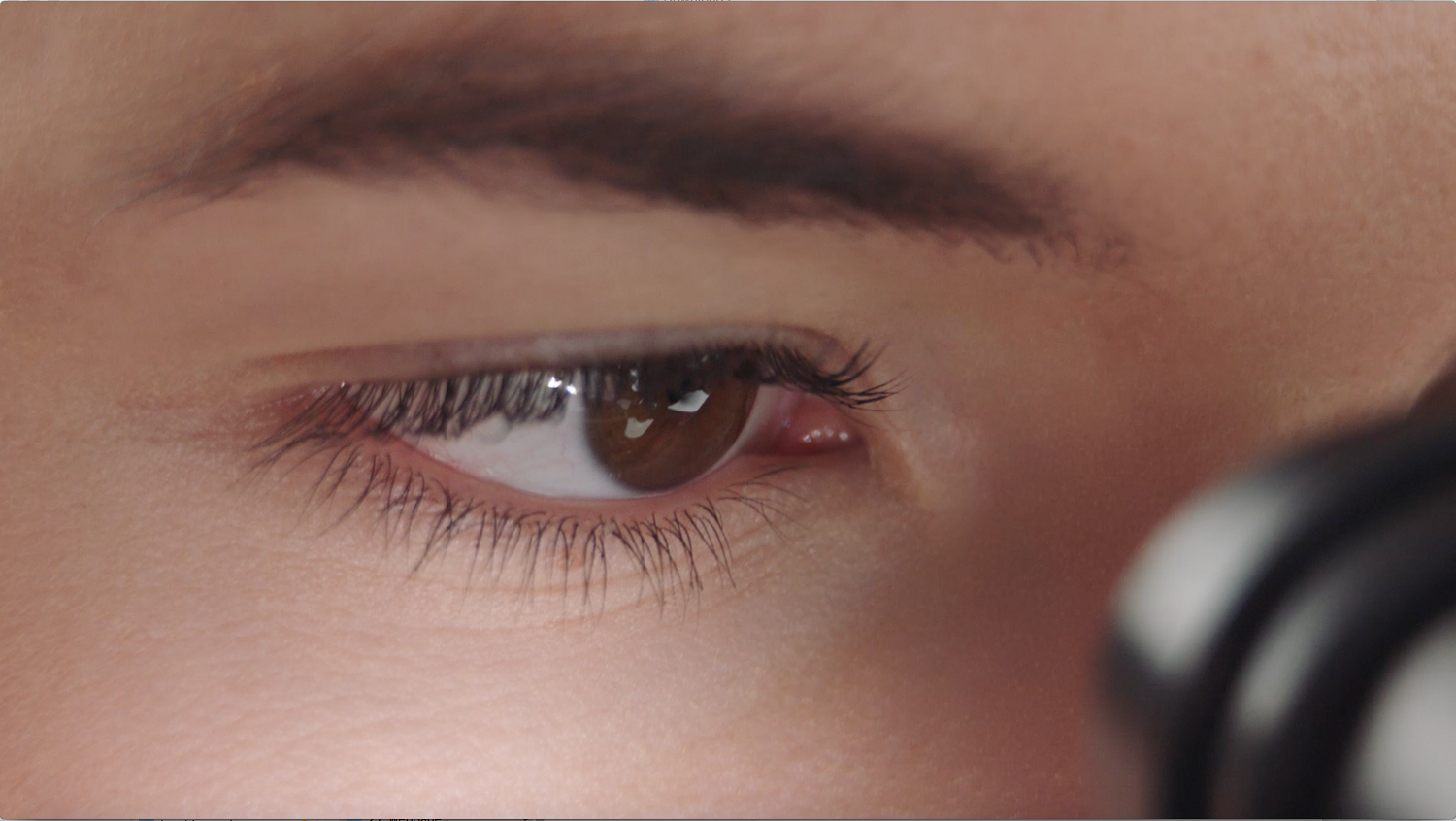 In order to receive certification for a "climate-neutral company + products", we examined our entire value chain and drew up a Life Cycle Assessment for the business year of 2018.
The data, collected according to the stringent Greenhouse Gas Protocol, was subject to an in-depth audit and certification by TÜV Rheinland. As a result, we knew how much CO2 we needed to balance out, and since then we have donated each year the respective specified funding amount to certified climate projects from "Climate Partner" (Climate Partner ID: 12310-1610-1001).
In addition, we have been working continuously on reducing our CO2 emissions with the help of energy-saving technologies and optimised processes across our entire manufacturing chain.
Our new logistics centre in Bantorf, or example, was built according to the best-possible energy efficiency standards. Our standards for quality and sustainability are intended to be reflected also in lower energy demand and emissions of our company buildings.
Using modern equipment such as heat recovery pumps or a 12 cm thick mineral wool insulation on ceilings and outer walls, we are able in this area alone to achieve total savings of 82,000 kg of CO2 per year. The planned photovoltaic plant is intended to offer additional potential for energy savings.
We balance out our companies CO2 emissions by funding the ClimatePartner forest protection program in Peru (Climate Partner ID: 12310-1610-1001, Nr. 1114). This ensures that the unique rain forest in Tambopata will be preserved. Without the project, the forest would have disappeared in approx. 15 years.

This initiative preserves not only an irreplaceable animal and plant world but also secures the subsistence and livelihood of some 400 families living in the 300,000 hectares in the vast rain forest in the Amazon region.
In addition to preserving the forest and carefully handling the natural resources of the forest, the project seeks to enable a stable income for the inhabitants. For example through the build-up of micro-enterprises and the production of soaps and oil, and the cultivation of sustainable Brazil nuts.
With our funding, we seek to not only protect the forest but also to call attention to the fact that forest areas in the Amazon region are vital and precious habitats worthy of preserving.
"Thanks to the project, we can take care of our forest and take care of ourselves. Everything will be better from now on."
Felicitas Ramirez from the community of Alegría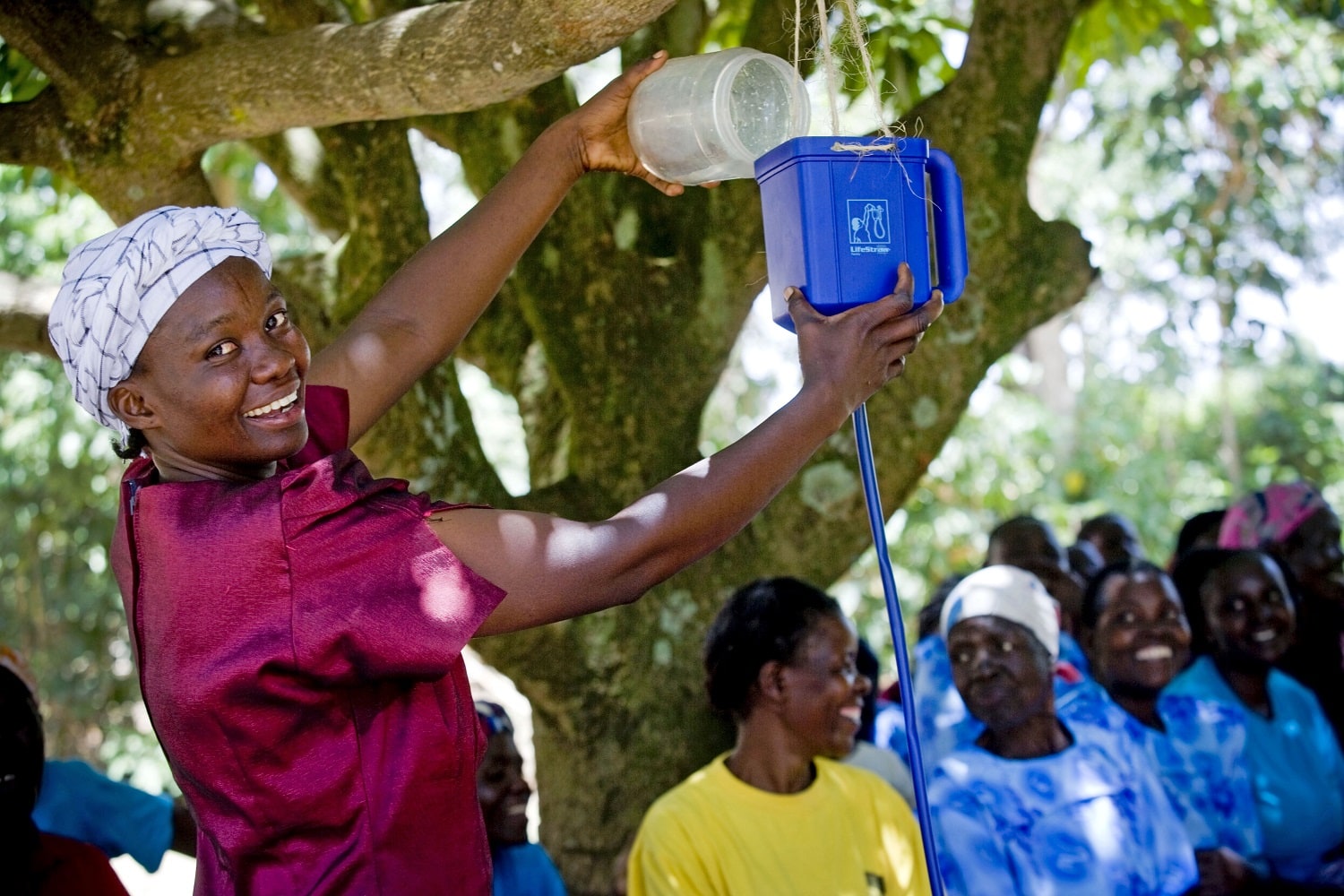 Our second climate protection program is located in Kenya (Climate Partner ID: 12310-1610-1001, No. 1008/1075). Here we are working with our partner, ClimatePartner, to provide clean drinking water to the people there, using water filters.
Thanks to lavera's commitment, the level of disease has already been reduced by 41% over the past few years, and 28 million litres of clean drinking water have been provided.
You can find out more about the climate protection projects on the ClimatePartner website.
As a family-run, independent SME, we have the freedom to organise our company in ways that best serve our sustainable company objectives. For example, with a closed-loop competence and value chain. The entire research, the entire development, and the entire manufacturing process of our products take place here in the Hanover region. This approach enables us not only to guarantee the highest level of quality but also to plan each individual step in ways even more sustainable than in the past. Since the founding of our company in the year 1987, we have been firmly dedicated to the future of our planet, and we are doing all we can to preserve our unique environment the way we found it, for all generations to come.