Organic hibiscus – the power of exotic flowers for a beautiful you
---
Nature came up with something really beautiful: Aloha natural beauty! Large and lovely hibiscus blossoms in rich shades of red and pink are reminiscent of tropical destinations and sun-drenched beaches. This exotic beauty also offers multiple benefits for natural skin care …
Exotic blossom with vibrant colours
The hibiscus plant is a member of the mallow family (botanical name: malvaceae) and is native to tropical regions. There are around 150 types of hibiscus worldwide, frequently used as ornamental plants. Hibiscus plants are grown in large numbers in Egypt, Mexico, Thailand and China.
The high levels of vitamin C found in hibiscus blossoms have long been used as a natural medicine for colds, coughs and bronchitis. lavera Naturkosmetik produces organic plant extracts by way of extraction from hibiscus blossoms.
Natural lightener for a smooth complexion
Organic hibiscus extract contains up to 30 % citric, malic and hibiscus acid, which when applied regularly can help to lighten the skin and to reduce and even out irregularities in skin tone, uneven pigmentation or age spots. Pigment spots can be reduced naturally when hibiscus is combined with extracts from white mulberry and cucumber.
Hibiscus – Natural care against pigment spots
Did you know? Plant acids from the hibiscus plant have a naturally exfoliating effect on the skin, meaning that dead skin cells are gently removed with the assistance of fruit acids. This stimulates the cell division rate and the complexion becomes rosier and smoother. The acids have a clarifying effect: they remove sebum, sweat and make-up residue, counter inflammation and reduce skin irritation and impurities. A clear complexion is attractive at any age!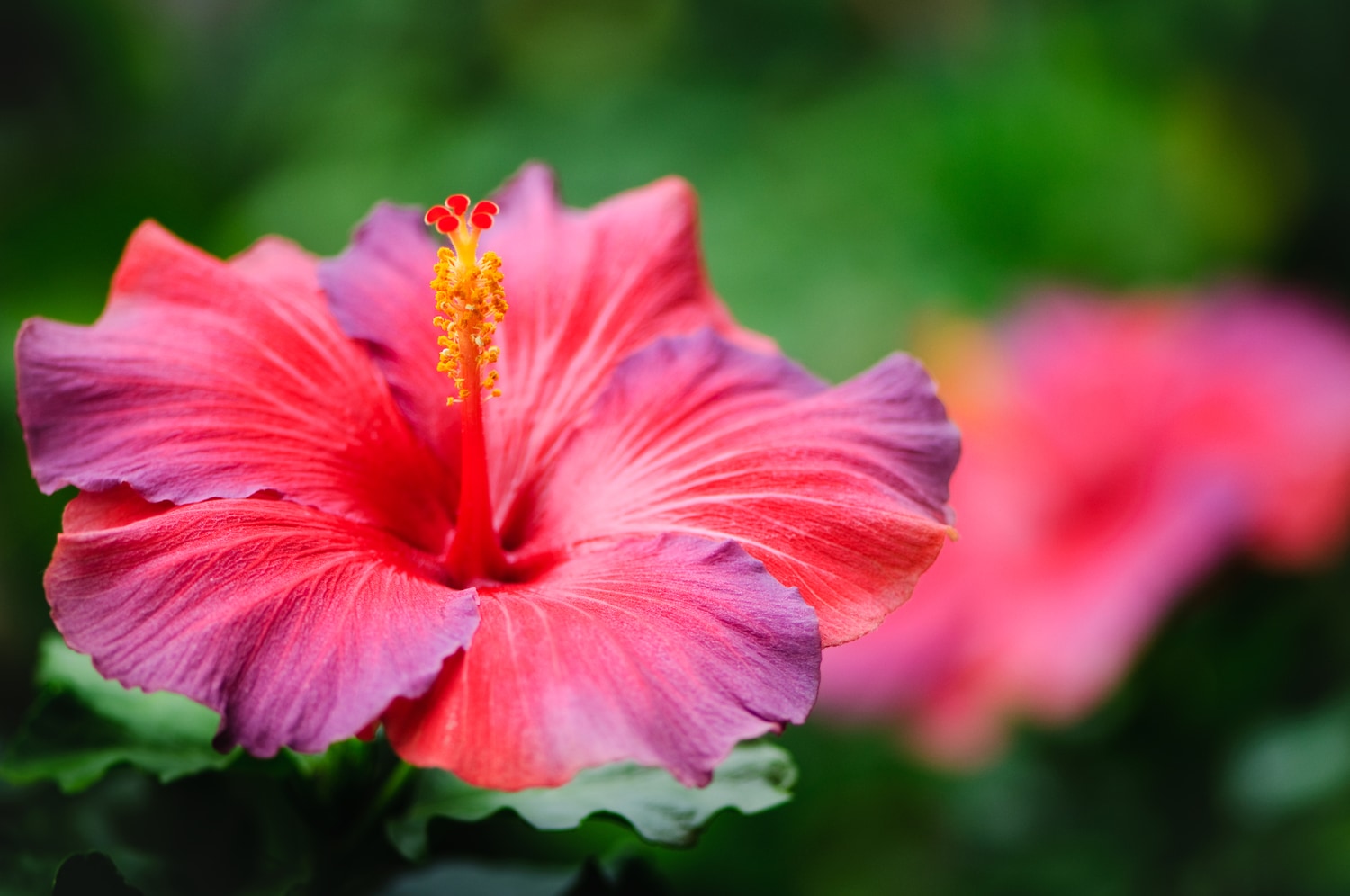 The natural way to counter age-related skin changes: Hibiscus extract can inhibit the elastane enzyme, which breaks down vital collagen deposits in your skin. When combined with other natural active substances, organic hibiscus can help to slow down collagen degradation and maintain skin elasticity.
Organic hibiscus in our products
lavera facial care products use organic hibiscus extract in carefully balanced blends of active substances, maintaining the skin´s elasticity and nurturing it at the same time. Delicate, flowery organic hibiscus extract gives lavera body cleansing products their lovely floral scent, letting you forget the stresses of daily life for a few moments.