Pure Beauty care range
Experience the feeling of naturally clear skin
Many of us are burdened by blemished skin well beyond puberty. Hormonal changes during pregnancy, unhealthy lifestyle habits such as a poor diet or too much stress can also cause the skin to flare up and make life difficult. Unfortunately, effective solutions are often poorly tolerated. Luckily, natural cosmetics are available that make no compromises in this regard and visibly improve the complexion without placing an additional burden on the skin.
Formulated with organic mint and natural salicylic acid, the new Pure Beauty facial care range for blemished and combination skin deeply cleanses pores and helps visibly clear the complexion – without microplastics.
Our new Pure Beauty facial skin care range is perfectly coordinated to meet all the needs of blemished and combination skin for optimal results.
The Pure Beauty 3 in 1 Wash, Scrub, Mask is a true all-rounder. Discover our carefully balanced natural formula with organic mint and natural salicylic acid and its effective triple action: 1. Wash: The product cleanses the skin thoroughly and clears clogged pores. 2. Used as a scrub, it exfoliates dead skin cells and improves the complexion. 3. Used as a mask, it mattifies the skin and reduces sebum secretion.
While conventional scrubs often contain plastic microbeads, our Pure Beauty product makes use of jojoba wax pearls instead. Used as a scrub, it feels pleasant on the skin, leaving it feeling soft and smooth. The pores are refined.
Used as a mask, our formula effectively penetrates the top layer of skin, allowing it to make the most of all the high-quality ingredients it is enriched with. In addition to organic mint, natural salicylic acid, organic chamomile and organic lemon balm, it also contains zinc PCA, which has antimicrobial effects and helps reduce sebum production. We also added valuable alpha-hydroxy acids (AHA) such as lactic acid, citric acid and tartaric acid to better remove dead skin cells and promote skin renewal. The complexion is clearer after use.
Every use, whether as a cleanser, scrub or mask, is accompanied by the pleasantly fresh scent of mint, given depth by notes of rose and lemongrass and rounded off with a soft hint of vanilla.
Pure Beauty Purifying Facial Toner is the perfect finishing touch to your facial cleansing routine. Our carefully balanced natural formula with organic mint and natural salicylic acid gently cleanses the skin and leaves the complexion looking clear and fresh. Specially developed for blemished and combination skin, it thoroughly cleanses and mattifies the skin. The product is well tolerated and gives a clear complexion. Apply to a cotton pad and gently wipe the face, neck and decolleté first thing in the morning and at night after cleansing. Avoid the mouth and eye contour.
Pure Beauty Pore Refining Moisturising Fluid by lavera mattifies the skin and clears impurities. Our carefully balanced natural formula with organic mint and natural salicylic acid is precisely tailored to the needs of blemished and combination skin. The light texture is quickly absorbed, soothes irritation and moisturises the skin. It rapidly and visibly improves the complexion and reduces excess sebum production and shine. Apply and gently massage into skin after cleansing.
In a pinch, Pure Beauty Blemish Control Gel provides targeted fast-action treatment for pimples.
This handy little helper impresses with its carefully balanced formula with organic mint and natural salicylic acid, clearing the skin, fighting bacteria and preventing the development of new blemishes Provides instant cooling and soothing and dries out pimples.
After thoroughly cleansing the skin, carefully apply a small amount every day onto spots or use as needed in the event of acute outbreaks. Reapply as needed.
Organic mint for a clear complexion
Mint has been known for its medicinal properties since time immemorial. However, despite its present-day popularity, there is no mention of pungent peppermint (Mentha piperita) in the herbal medicine books of antiquity and the Middle Ages, as the hybrid plant was only created in the late 17th century, resulting from the (presumably accidental) crossing of other mint varieties. Peppermint gets its name from its spicy flavour, which is owed to its high menthol content.
In addition to menthol, mint also contains menthone, flavonoids, tannins and bitterns, whose antimicrobial and skin-clarifying properties make it extremely helpful for the treatment of blemished skin. A pleasant side effect: Mint feels very refreshing and cooling on the skin.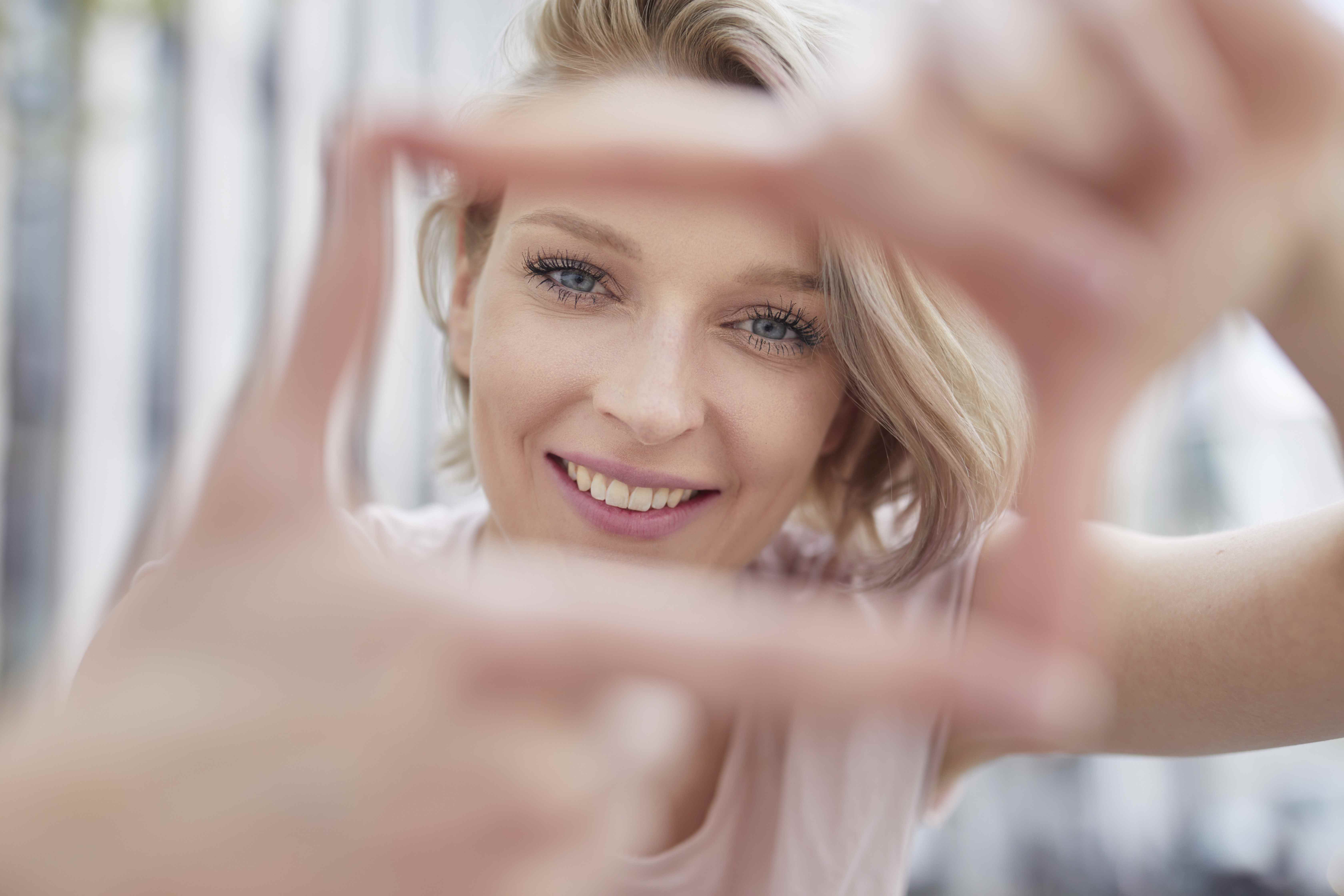 Natural salicylic acid clears the pores and stimulates skin renewal
The salicylic acid we use is exclusively plant-based and obtained from checkerberry, a type of heather also known as American wintergreen. This organic compound helps to remove the uppermost layer of skin cells. The result: Clogged pores are unblocked and cleared of excess sebum and dirt particles, one of the main causes of pimples and blackheads. Accelerated exfoliation boosts cell renewal.
Salicylic acid also has anti-inflammatory properties and inhibits the growth of undesirable bacteria.